Top five tips on supply chain mapping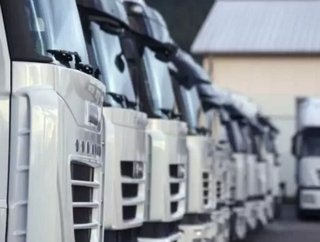 Written by Luis Olivie, Global Business Development Director at Achilles – a supply chain management company With natural disasters, factory fire...
Written by Luis Olivie, Global Business Development Director at Achilles – a supply chain management company
With natural disasters, factory fires, CSR issues and health and safety failures increasingly impacting global supply chains, mapping the supply chain down through every tier is the only way to mitigate a growing burden of risk. Corporate buyers' pleas of ignorance are no longer acceptable to lawmakers and consumers in a highly connected world where news is instant and opinions are all-pervading.
To avoid the pitfalls, here are five top tips on mapping out your supply chain:
1. Recognise the risks
You may know your Tier 1 suppliers pretty well, but how well do you know your suppliers at Tiers 2 and 3? Have you gauged how critical they are to your supply chain? Do you know the factories and the locations in which your branded goods - or components for those goods - are made? What would happen to your business if a lower tier supplier failed to supply, perhaps due to an earthquake, civil unrest, flooding, fire, or financial collapse?
Even worse, what would be the impact to your brand of a Tier 2 or 3 supplier being exposed as using child labour or treating workers badly?
Most would answer, "I don't know". And yet a brand's value could be severely eroded or even destroyed through the errant actions of a lower tier supplier.
Take, for example, the recent fire in Savar, Bangladesh, where 1,129 people died in a garment factory that failed to meet fire regulations. A number of leading fashion and retail brands suffered highly damaging publicity.
In the food sector, poor knowledge of the linkages and activities further down complex supply chains resulted in the Horsemeat scandal, an incident that analysts at the time predicted would wipe £300 million off the share price of Tesco.
In the automotive sector natural disasters in Japan and Thailand during 2011 caused havoc to the global supply chains of vehicle manufacturers, costing millions of dollars a day in lost production. The core issue preventing manufacturers responding swiftly to the impact of both disasters was a lack of visibility down through the tiers.
2. Create visibility
Worryingly, independent research by Achilles indicates that 40 per cent of businesses procuring only in the UK have no information on Tier 2 suppliers. What is more, the report reveals that one in five (18 per cent) companies in the UK hold absolutely no information about their Tier 2 suppliers across the world.
Mitigating supplier risk and being able to respond quickly when disaster strikes is dependent upon having visibility of the supply base across all tiers. A prerequisite is to create a coordinated global supplier database, before moving on to build an accurate supply chain map detailing every supplier at every level.
All too often companies rely on Tier 1 suppliers managing lower tiers, with the result that buyers have no idea who those lower tier suppliers are and what measure of compliance they hold. This is not sustainable in a world where brands are vulnerable to the actions of suppliers at any level, or where the complexities of global sourcing increase the chances of natural disasters impacting supply. A buying organisation must understand its supply chain in its entirety, comprehend the risks and monitor each tier directly.
3. Build a map
The most effective way to gain visibility is to build a map and to do so a standardised approach to the management of supplier information is required. With an accurate database, buyers can request information from everyone involved in their supply chain.
This works best when 'cascading invitations' are sent down the supply chain. The buyer instigates the action by inviting its Tier 1 suppliers to join the mapping process. Tier 1 suppliers pass the invite on to Tier 2s, and so on right down through the tiers. The key to success is automation – ensuring that the person in the middle can link what they sell to whom; and that details of what they buy link to the next person in the chain.
Once the map is complete, buyers can focus on assessing risks associated with those suppliers, at every tier, gathering information in relation to key issues.
Importantly, mapping the supply chain allows the buyer to assess which supplier manufacturing sites are potentially exposed to risk (including natural disasters, financial failure and CSR issues) and helps in addressing potential bottlenecks, reliance on single suppliers, and companies with long lead-times - which could impact production.
At this point buyers can become proactive, introducing counter-measures so that should a potential risk impact their supply chain, they have the ability to identify the issue in the shortest possible time and apply the counter-measure immediately.
4.Motivate suppliers
It is absolutely critical to success that buyers get suppliers' support in mapping the supply chain by clearly explaining the benefits. A major incentive for the supplier is that they will also be able to understand risk in their own supply chains, and improve their own business resilience.
Initially, some suppliers may be reluctant to provide information, especially if they feel the information is sensitive. It is important to reassure suppliers that they can control who has access to their information and can maintain commercial confidentiality.
5. Work collaboratively
Mapping a supply chain can be a complex, time consuming and labour intensive activity, making it a tiresome exercise for any individual company working in isolation. However, most industries share common suppliers, so what may be difficult to do for an individual organisation becomes easier to achieve collectively. The most efficient and effective way to do it is by working within a collaborative community, where effort and cost are shared.
Obviously individual supply chains remain visible to individual buyers only, but the whole effort is shared. And importantly, suppliers appreciate having a single industry approach, rather than having to face a myriad of independent approaches.
Collaborative communities that use a central source of verified supplier data provide a perfect environment in which to map out supply chains – making it simple for independent companies to 'cascade invitations'. The supplier then determines what information to make visible to whom.