Supply chain 'needs structural change', says Apex Logistics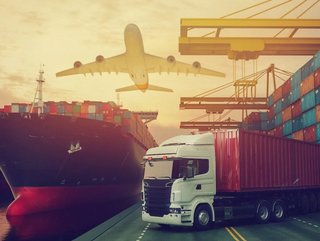 Today everybody is sourcing from Asia and using just-in-time inventory 'but the capacity just isn't there anymore', says Apex Logistics.
Supply chain disruption is caused by poor infrastructure and too many firms doing the same thing, says Rex Paschall, Freight Director at Apex Logistics
Modern supply chain problems are being caused by "everyone trying to get down the same bit of freeway at the same time", leading transport logistics company Apex Logistics International Inc says.
And Rex Paschall - Sea Freight Logistics Director at Apex Logistics says the cause of today's supply logjams can be traced back to the 1960s, and the introduction by Toyota of its famed Production System.
This, he says, was the world's first ever example of 'lean manufacturing' - which continues to be the cornerstone of the just-in-time inventory model that has dominated most forms of manufacturing ever since.
"Up until recently, everything just worked like clockwork," says Paschall. "No one had to do anything special. Everything just flowed because there was adequate capacity in the system."
Until there wasn't. The Covid-19 pandemic struck. There was the Suez blockage, and the global push towards 2050 net zero targets. Then came the Ukraine war, and spiralling inflation.
All logistics companies 'trying to do the same thing'
Paschall says: "Fast forward to today, and everybody is trying to do the same exact thing. Everyone is sourcing from Asia, using just-in-time. Everyone is trying to go down the same freeway. But the capacity just isn't there anymore."
The skill of those at Apex is to speed the journey down that highway.
"For instance," says Pachall, "a customer might come to us looking for an alternative to air freight, because the air market is very tight. What we can do is maybe offer a premium ocean service that would expedite their shipment to its final destination."
He adds: "A lot of the time we're looking to alleviate the patient's symptoms, rather than tackle the root cause of their problems."
Paschall explains that it is "an everyday thing" for logistics managers and supply chain directors to discuss issues relating to delayed container deliveries, or the increasing price of shipments, but a rarity for such professionals to "spend time looking to resolve the cause of such problems".
He adds: "When they come to us, they're like a patient looking to be treated for their symptoms, rather than wanting to get at the underlying cause of those symptoms."
Paschall feels it is "not within the power of companies like ours" to offer solutions to macroeconomic structural problems that are affecting the world's supply chains. This, he says, "is the job of governments".
The structural changes Paschall references go beyond companies looking to move away from just-in-time-inventory models. He is talking about antiquated country-level logistics infrastructure.
"Take the US as an example," he says. "The Port of Los Angeles is the country's biggest, and it's slap-bang in the middle of a massive metropolitan area that's hemmed-in by expensive real estate on all sides. It's outgrown its location.
"It's the same with New York - a major port in the middle of a massive city. Freight ships sailing into New York have to navigate a maze of bridges to get to the port, and have to pay close attention to the draft of the vessels coming in and out.
"These were problems long before Covid, inflation or war in Ukraine hit supply chains."
That many companies are looking to make structural changes to their supply chains is beyond doubt, says Paschall.
He says: "We're being approached by an increasing number of customers looking to relocate their manufacturing base, by near-shoring, or reshoring, and there are others who are exploring alternative sourcing as a way to mitigate against disruption and inflation."
Tailor-made logistics solutions Apex's core service
But he adds that Apex''s bread-and-butter business is tailoring complex customer-specific solutions for businesses seeking efficiency gains.
"We're known in the industry for this. Many of our customers have sophisticated supply chains, because they're in electronics or consumer e-commerce, and we cater for their complex needs with bespoke solutions for air freight, ocean freight and beyond."
Apex's bespoke solutions are based on data.
"In today's world, any transportation logistics company is an information company," says Paschall. "What we sell is information. We're non asset-based. We don't own any planes, trains, trucks or ships. What we do is provide our customers with best-in-class advice.
"We have vetted our suppliers, and are thus able to offer the best fit for any given customer in whatever situation they find themselves in."