Supply Chain Collaboration in Retail: the Lost Opportunity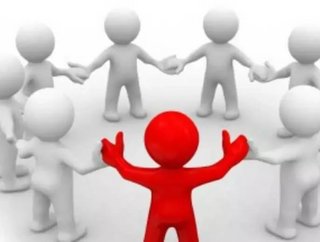 Written byPierreMercier, lead global expert on supply chain at The Boston Consulting Group Supply chain costs contribute between nine percent and 17 p...
Written by Pierre Mercier, lead global expert on supply chain at The Boston Consulting Group
Supply chain costs contribute between nine percent and 17 percent of the cost in the end-to-end value-chain in grocery and FMCG. In light of this, true collaboration between retailers and suppliers should be a no-brainer. Successful collaboration efforts typically reduce inventory throughout the supply chain, lessens the environmental impact, and eliminates 2 to 3 percent of total end-to-end costs.  Recent industry reports tell us that about 80 percent of retailers and suppliers believe that collaboration has grown in the past three years. However, despite this growth, the practice is still not widespread, and the benefits achieved are often incremental rather than transformational. Collaboration isn't happening at anywhere near the pace that it should…… it's a huge lost opportunity.
In many industries supply chains are deeply integrated between customers and their suppliers to release efficiencies, drive cost savings and increase performance. In the automotive industry Toyota and Honda have long reputations for successfully integrating with key suppliers, increasing quality, reducing time-to-market, reducing inventory and improving productivity. Likewise, Apple famously funds capital expenditure at a number of its key suppliers and collaborates on the development of new technology. Domestic products giant Kimberley Clark has cut the number of inventory storing warehouses from 80 to 25 through supplier collaboration, including sharing Point-of-Sale demand information and investing in vendor managed inventory. However, these are 'best in class' examples rather than the standard approach.
Unfortunate Reality
The unfortunate reality is that even today's most mature retail markets have margin-sapping inefficiencies across their supply chains. Inventory levels are far higher than they need to be, it's still not unusual to find duplicate inventory holdings within the same network, more than 80 percent of retailers' trucks still returning empty after making store deliveries, and often backlogs of fast-moving stock languishing in retailer warehouses, but low on-shelf availability of promotional items at the same time. Too often, collaboration efforts lose momentum when suppliers insist on maintaining control of the supply chain, retailers throw too much focus on delivered price, or both independently forecast demand instead of sharing real-time data. In those situations, collaboration fails to deliver the promised results.
Obstacles to Effective Collaboration
The problem is that collaboration efforts run into many real challenges, both internal and external. In retail and supplier organizations alike, merchandising and supply-chain functions can operate at cross-purposes, with misaligned goals and incentives compounded by a lack of communication. Without senior sponsorship and information sharing, collaboration initiatives are unlikely to succeed—especially since it can take years to build solid relationships and because short- term priorities on both sides change continually.
Complicating matters even further is the inherent mistrust that commonly exists between retailers and suppliers, which can keep them from working together more effectively.
Muscle-flexing offload of inventory and logistics costs from retailers to suppliers by requiring shorter lead times for orders and more frequent deliveries does nothing to promote collaboration; nor does suppliers trying to recoup those added costs during price negotiations.  There's also a suspicion that cost-busting improvements will simply be shared with competing suppliers or retailers and immediately erode any advantage.
Applying the Lessons
Successful collaborative relationships between retailers and suppliers require more investment of time and other resources than many are prepared to invest. It also requires leadership: particularly from retail; experience shows that the first retailer to move and take this seriously will create an advantage. To do this there are clear things to apply:
§  Sustain top-to-top alignment. Senior-level sponsorship from both parties must be aligned at the outset and reconfirmed on an ongoing basis.
§  Choose collaboration partners carefully. Start by focusing limited resources on a few deep relationships with the greatest potential for cost savings, and then grow with the benefits.
§  Make a long-term commitment. Collaborative relationships must be multiyear commitments to survive the inevitable ups and downs and to justify the time and investment they require.
§  Agree on how to share benefits.Upfront agreement on how to share benefits is key —particularly if benefits are unevenly distributedor an investment by one of the parties is required.
§  Build cross-functional teams.Cross-functional teams are vital if the real sources of waste and opportunity are to be identified.
§  Turn successful pilotsinto business as usual. Many companies stop once they achieve initial pilot success. Benefits only accrue when pilots become business as usual.
Effective collaboration is challenging even under the best of circumstances, but these success factors can help build and deepen the relationship between retailers and their suppliers. A final caveat: before moving forward, make sure to evaluate your own organization's readiness to cooperate, commit the long-term resources you'll need, and make the necessary trade-offs. For most industry players, the payoff is well worth the investment.
The supplier-retailer interface doesn't have to be a lost opportunity; experience has shown that it is a major source of untapped value that can be released through greater openness and partnership. And the results will likely transform the bottom line.