Strait of Hormuz's potential supply chain impact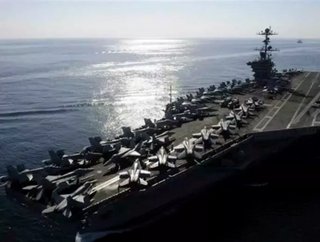 INSIGHT, Inc., a top international provider of supply chain planning solutions for the world's foremost companies, believes that substantial supply...
INSIGHT, Inc., a top international provider of supply chain planning solutions for the world's foremost companies, believes that substantial supply chain problems will result if conflict breaks out in the Strait of Hormuz, through which 20 – 30 percent of the world's oil supply passes on a daily basis.
Of more immediate concern to supply chain managers is the impact on global oil markets. While the consequences of military action in the Strait would be severe, even the threat of conflict has resulted in significant crude oil price increases in the past few weeks.
Iran threatened last week to stop the flow of oil through the Strait of Hormuz if foreign sanctions were imposed on its crude exports because of its nuclear ambitions, a move that would almost certainly trigger military conflict. Many analysts believe that such threats are baseless, and that closing the Strait would be economically and politically damaging, not only to relations with the West, but also with such powerful neighbors as Saudi Arabia and the UAE.
Nevertheless, recent Iranian military activity in the area, a test of a new missile, and warnings to the US Navy that its carriers must stay out of the Gulf, have ratcheted up tensions significantly.
"The last thing that the world's fragile economy needs is a new confrontation in the Middle East," said Dr. Jeff Karrenbauer, president of INSIGHT. "In the last week, we have seen tensions increase dramatically between Iran and the West. Open conflict in the Strait of Hormuz would be a nightmare for supply chains throughout the world, raising the cost of raw materials, manufacturing, transportation, warehousing, inventory…essentially every component of a supply chain."
SEE OTHER TOP STORIES IN THE SUPPLY CHAIN DIGITAL CONTENT NETWORK
UK supply chain threatened in Middle East, Africa
Syrian uprising deals ocean shipping a major blow
January's issue of Supply Chain Digital is live!
Karrenbauer goes on to note the significant disruptions caused by the Japanese earthquake and tsunami and, more recently, the severe flooding in Thailand. Industries such as automobile and electronics have yet to recover.
"The evidence is overwhelming that disruption, whether random acts of nature or pre-meditated actions by intelligent adversaries, can have severe economic consequences," he said. "In some instances, the enterprise itself can be at risk. Nevertheless, we still find that the majority of companies have spent little or no time planning for such contingencies. That is astounding, troubling and frankly, a significant management failure."
INSIGHT is urging each company associated with the global logistics industry to demand a comprehensive supply chain risk audit and a corresponding set of mitigation strategies immediately, without waiting to see what happens next.
Click here to download Supply Chain Digital's iPad app!
Edited by Kevin Scarpati