Software recommendations for small to medium B2B firms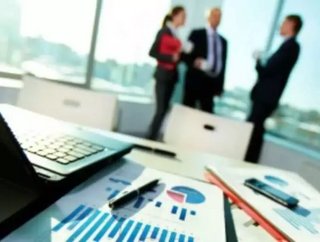 Written by Rob Piancone We love what we do as a leading provider of logistics and distribution servicesthroughout Mexico. We have specialised in doing...
Written by Rob Piancone
We love what we do as a leading provider of logistics and distribution services throughout Mexico. We have specialised in doing so for companies in the food and beverage industry and the consumer product goods industry. We possess a superb reputation for knowing the avenues and pitfalls that will help such organizations be successful in their cross-border initiatives.
Other businesses have similar values and commitment to customer service. The work they do is a labour of love- carefully scrutinising budgets to keep overheads low, prices reasonable and people employed.
Technology plays a key part in our ability to manage inventory, take orders and streamline our supply chain operations. To that end, there are four systems that I find essential to keeping things humming at my work that I wouldn't hesitate for a moment to recommend to other business-to-business operations:
1.    QuickBooks Enterprise with Advanced Inventory. For medium-sized companies like ours, this program has all the capabilities needed to keep track of multiple currencies, financials, budgets and profitability. The system also allows for serial and lot number tracking, "First-in-First-out" costing of merchandise and handling multiple warehouses. We can now accurately track inventory across our five distribution centres in Mexico along with our San Diego warehouse, and assign that inventory to sales receipts and invoices.
2.    Santrio's Open for Business.This web-based order processing system integrates with our QuickBooks program in a cost effective manner. The system took about two days to integrate and allows our sales reps and customers to quickly look up product data, pricing and availability without ever having to speak with me or our back office team directly. The platform also provides each client with their own unique, customized order form that they can complete and submit without ever sending us a fax, email or voice mail.   Doing so expedites their order with greater accuracy and practically eliminates our 8-12 minute time constraint per order, or what amounts to about one week per month of time. Furthermore, using a service like this drastically cuts down on ordering errors, which translates to less headaches and happier customers, sales people and office staff.  
3.    SphereWMS. The warehouse management solution simplifies our complex order and inventory business processes, making it easier for us to manage multi-client and multi-site warehouse operations and manage the flow of information between trading partners, suppliers and carriers throughout all logistics processes.
4.    uFollowIt.  The delivery management solution simplifies our load tracking and POD service available; with precise location status and delivery alerts as well as Single Shot multiple load tracking screens. Users can perform unlimited tracking, supported with Android/I-Phone Smart Phones.
We can all use a bit of technology help. Supply chain and inventory management operations are no exception. The issue is how much to get and spend. The four systems are not only essential, but won't bust the budget in the process.
About the Author
Rob Piancone is the COO of NERY's Logistics, Inc., a leading provider of logistics and distribution services throughout Mexico. We have specialized in doing so for companies in the food and beverage industry and the consumer products goods industry for many years. He can be reached at [email protected]