ShipMatrix & USPS ─ eCommerce Certainty in Uncertain Times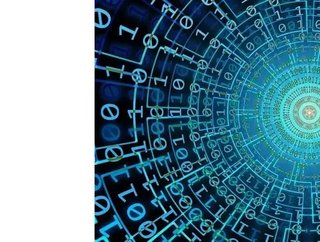 The ShipMatrix has designed a system that gives shippers room to breathe alongside the modern duopoly...
Transport consultancy recently reached an agreement with the U.S Postal Service () to provide its ShipMatrix alongside the delivery service to ensure efficient parcel shipment during peak holiday shipping cycles. The ShipMatrix itself serves to connect its collection of large shippers and third-party logistics providers to the USPS' massive transportation infrastructure, in the hopes of being able to assure capacity for all parcel users during the peak period.
With a large portion of the world still shadowed by the looming hand of the pandemic earlier this year, it's more important than ever for the e-commerce sector to ensure that goods are delivered on time. As a result of the pandemic, a lot of retail and e-commerce shippers were "capped" by the parcel duopoly of USPS and as early as May, due to the rise in online orders, a result of national lockdowns across the globe. However, some key aspects offered by ShipMatrix include no limit on parcel volume, no peak season surcharges; and an automatic money-back guarantee on packages not delivered within five days. 
This kind of reliability for suppliers is essential, especially when the aforementioned duopoly will charge for peak-time deliveries, and may implement caps on parcel volumes, as well as forego their service guarantees. 
President of ShipMatrix Satish Jindel said "A while back, in December 2018, we got to thinking the future of the parcel is in the mailbox," he said. "What that means is that there is a monopoly and if they [USPS] can get the lighter-weight smaller packages that fit in a mailbox, they can handle twice the number of packages that they handle today. They have not done anything to promote that and go after it…so we are taking this nice Christmas gift of the USPS First-Class service and put a beautiful wrapping paper around it with all the value-added capabilities of ShipMatrix through its technology and other things that are guaranteed. We will monitor it proactively and issue customer credit [if a package is late], and they won't have to file for failure. They will not be charged for it. At Christmas time, people don't care if they get a package in one day or five days; they just need to know they will have it before Christmas Eve."
Some of the key things offered by ShipMatrix are: 
No peak-season surcharges. 
Money-back guarantee on packages not delivered within five days. 
Provide USPS deliveries with marketing, customer support and IT visibility. 
Insight into parcel supply and demand through many customer relationships.
Considering that Christmas is only just around the corner, it makes a lot of sense for postal companies to start working toward solutions for what may be the greatest demand of the e-commerce sector to date. According to ShipMatrix data, the current capacity levels for parcels will be short by roughly 2.7mn between Black Friday and Christmas Eve, a figure that has not been disputed. These details alone show that now more than ever, the world needs a reliable delivery service, one perhaps spearheaded by the ShipMatrix.