SAP: Supply Chain Visibility via Logistics Business Network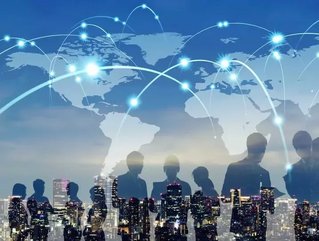 SAP has confirmed the release of SAP Logistics Business Network that offers new capabilities to scale logistics network visibility, collaboration and re...
SAP Logistics Business Network is a cloud-based network platform designed to easily connect SAP customers' back-end systems to their freight collaboration, tracking, order fulfillment and material traceability networks. It provides a central entry point to manage logistics transactions, exchange documents with key business partners and gain a better understanding and visibility across the entire value chain.
"As further proof of SAP's commitment to the SAP Business Network strategy announced at SAPPHIRE NOW, we continue to add new capabilities to SAP Logistics Business Network and to advance our partner strategy," said Paige Cox, SAP senior vice president and head of SAP Business Network. "The open APIs and expanded partnerships are proof points of our strategy to create a true network of networks."
The release offers the next step in the strategy to allow end-to-end visibility, increased efficiency and seamless collaboration through a unified business network that includes:
Sales order fulfillment tracking based on the next-generation global track-and-trace capability in SAP Logistics Business Network. This connects to milestone and live tracking services across transportation modes for global coverage.
Enhanced freight collaboration capabilities, which includes multimodal freight order tracking that extends visibility across road and ocean events.
Standard APIs to connect partners and networks, allowing new road and ocean partner collaborations.
SAP Logistics Business Network allows for enhanced coverages for a number of modes of transport through new and existing partners, such as:
that provides business-to-business connectivity for freight contracting and visibility capabilities for real-time road shipment tracking and global live ocean tracking.
offers in-transit container and shipment tracking with machine learning to cross-reference inputs to accelerate ocean-tracking choice to customers.
Through these relationships, licensed members of SAP Logistics Business Network can now access actual shipment location, status changes and anticipated time of arrival during transportation by road and ocean carriers. The new connectivity to ocean carriers and ports, in addition to satellite systems that allows visibility across all global ocean freight.
SAP's Logistics Business Network is a key component of SAP Business Network, which leverages insights from real-time ERP and advanced analytics while providing synergies with successful network solutions such as the Ariba Network - which connects over 5 million companies worldwide and where over US$3.4trn in commerce is transacted every year.