Rising Rollover Rates Expose Maritime Supply Chain Delays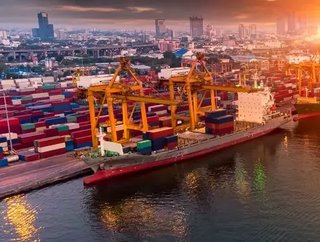 The latest report published by project44 reveals that rising rollover rates are causing international maritime supply chain delays, damaging the economy
​
Last month, project44, a global leader in advanced visibility for shippers and logistics service providers and Gartner Magic Quadrant Leader for real-time transportation visibility, published its How Supply Chains Can Navigate Disruptions whitepaper. The whitepaper highlights the ongoing and arguably worsening status quo in the shipping industry at a time when supply chain executives and their respective organisations are attempting to bounce back from the worldwide economic upheaval from the COVID-19 pandemic.
In the report, project44 calls upon increasingly digital supply chains to reinforce global shipping networks through the implementation of advanced ocean visibility technology with robust intelligence and analytical capabilities to help shippers navigate ongoing maritime disruptions and obstacles.
The Importance of Supply Chain Visibility
Supply chain visibility is absolutely critical nowadays, with environmental, social and governance (ESG) initiatives being launched left, right and centre by industry bodies, organisations and governments. And, when it comes to the environmental aspect, the maritime supply chain is certainly going under the lense soon as sustainability becomes the focal point of multinational corporations.
Globally, more than 50,000 merchant ships transport approximately 11 billion tonnes of goods per annum, covering roughly 60 trillion tonne-miles (one tonne of goods over a nautical mile). These enormous numbers are damning on an environmental level, with shippers emitting a whopping 1,060 million tonnes of carbon dioxide─2.89% of global─emissions in 2018. According to the European Parliament, as trade increases and other sectors decarbonise their Scope 1 and 2 emissions, global shipping is expected to contribute approximately 17% of human-caused emissions by 2050.
But that's an aside ─ albeit an incredibly important one. Back to the point:
While supply chain executives were dealing with demand surges and supply shortages stemming from the pandemic, global shippers of ocean freight faced an equally as troublesome third challenge, which wasn't publicised all that much ─ unpredictable lead times for maritime movements. Managing the lead times for global supply chains became an increasingly dicey proposition for shippers due to port capacity constraints and unreliable sailing schedules.
The Rising Rollovers
The team at project44 gathered data from ports across the world, and the analysis tells a rather troubling tale: the percentage of containers missing their scheduled sailing time is on the rise, with some of the largest global carriers and ports sharing rollover rates of over 50% for the month of April.
While the average rollover rate across the month sat at a fairly bad rate of 39%, individual ports that account for a larger portion of global maritime cargo posted even worse results. Looking at Malaysia's Port Klang, Rotterdam in the Netherlands, and Athens' Piraeus port, Greece, there's a very obvious issue of congestion, with rollover rates of 64%, 54%, and 59%, respectively.
On the shipping side of the data, Hapag-Lloyd, CMA CGM, and Ocean Network Express (ONE) are painting a pretty bad picture of the scenario, too, with worsening performance in April, posting rollover rates of 51%, 56%, and 53%, respectively.
"Carriers have been watching their rollover rates increase for over a year and have so far failed to mitigate the situation," said Josh Brazil, VP of Ocean Markets. "Shippers need to accept this as the new reality. They are going to have to start making structural adjustments to their supply chains and enhance their visibility if they want to keep shelves stocked and factories running."
As shippers gradually sail their way into the quarter-point of the voyage in their second year of pandemic-induced volatility, the numbers presented by Ocean Insights serve a slightly sobering reminder that shipping delays, volatile schedules, and under capacity are very much "the new normal" in the maritime sphere ─ our previously most dependable method of freight transportation.
​