The rise of Little Data for B2B companies, by Zilliant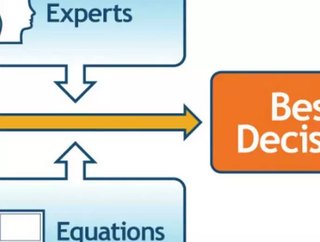 By Pete Eppele(pictured), Senior Vice President of Products and Science for Zilliant When companies think big data, they often imagine a multi-million...
By Pete Eppele (pictured), Senior Vice President of Products and Science for Zilliant
When companies think big data, they often imagine a multi-million-dollar investment and resource-intensive IT project lasting a year or more. Many B2B companies are not ready for those risky and expensive projects, especially when executives are unconvinced of the benefits. However, we've found most B2B companies are only scratching the surface of the business benefit hiding in the data they already have.
When big data is described, it's usually in terms of the three Vs: volume, velocity and variety. But the benefit of the big data movement has less to do with the volume of data and more to do with driving action and value out of data by applying algorithms and predictive models to solve specific business problems. To that end, companies don't need petabytes or even terabytes of data similar to the magnitude of data collected by Google, Facebook and Amazon.
The good news is that, literally, all B2B companies can significantly improve business performance through the right use of their existing data (or little data). Some forward-thinking B2B companies already realize they don't necessarily need to look outside the data housed in their data warehouse, ERP or CRM systems to make significant strides toward better decisions.
Internal company data, specifically transaction data that companies collect in the normal course of doing business, can provide managers and front-line sales and marketing employees with a tremendous amount of actionable insight. For example, they can identify cross-sell opportunities, preempt customer churn, make more strategic pricing decisions and recognize sales upticks.
Historically, managers and sales reps have relied on experience and intuition to make business decisions. Many B2B companies, however, have grown to a point where there are simply too many decisions to be made and not enough time or information to make the best possible decision each and every time. The availability of data and predictive models is changing that, as it is now possible to significantly improve decisions at all levels in an organization. Companies no longer have to settle for "okay" decisions.
In fact, companies that fail to use data and predictive models to make decisions are likely to be surpassed by their competitors. That failure is less likely to result from technology challenges; rather, it's more likely to be caused by managers' resistance to trust data and mathematical models to guide their decisions.
As a result, too many companies leave important decisions about which customers to call on, which products to sell, and what prices to quote up to the best judgment of front-line sales and marketing employees. Attempts to provide access to data and reports often prove futile, as front-line employees generally crave direction and specific, actionable guidance. The end result is millions of decisions that contain slight errors. Those errors have a big cumulative impact, adding up to millions of dollars in lost revenue and profit.
This is not a "man versus machine" story, but rather "man plus machine," where the combined result is a better outcome. Managers should provide input into algorithms then deliver guidance directly to employees, rather than a dictated best guess. Information needs to be pushed directly to the employees in the field. Arming them with this level of guidance will result in decisions that are optimized, consistent and aligned with company strategy.
In the same way we now struggle to imagine how business worked before computers and the Internet were pervasive, years from now we will look back at subjective decision-making in disbelief. Smart companies recognize this and are moving fast to exploit their little data to enable better decision-making, resulting in a competitive advantage and better financial performance.
About the author
Pete Eppele has more than 20 years of product strategy experience, helping Fortune 500 companies harness big data to improve business performance. As Senior Vice President of Products and Science, Pete is responsible for leading Zilliant's R&D efforts and defining the product lifecycle and requirements.