Reopened US sees air carriers ease cargo logjam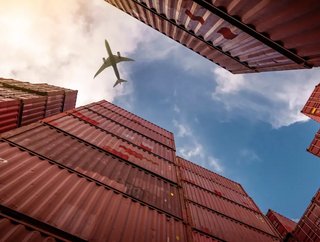 As US opens doors to double-jabbed foreigners, rocketing levels of passenger air travel gives carriers much-needed freight capacity
Trans-Atlantic airlines are beginning to ease the burden on over-wrought container shipping routes, following the resumption of passenger flights to the United States. 
On Monday (November 8) the US reopened its borders, allowing in fully vaccinated foreign travellers for the first time since March 2020. The travel ban affected non-US citizens from 30 countries, including the UK and EU.
The move has seen people flocking to US airports, with carriers adding new flights to service demand. This is giving importers and exporters desperately needed extra belly space on passenger flights, especially with Black Friday and Christmas rapidly approaching.
'Ghost ' passenger flights empty during pandemic
Supply chain chiefs are hoping the resumption of travel to the US marks the beginning of the end of pandemic air cargo practices. 
During the height of the pandemic, air freight carriers were running flat-out, trying to plug the huge gaps left by the lack of cargo belly space in passenger flights. Some airlines even ran 'ghost flights' - passenger flights with no passengers - due to attractive cargo rates. But this barely put a dent in the huge demand for air freight, sparked by the global increase in online retail during the pandemic.
The absence of air freight has been a key driver of sea ports congestion, with ship-strewn seas around many ports resembling aquatic car parks. 
But things are changing on the air cargo front, for as well as the US re-opening for business, European air carriers have also been introducing extra flights over recent weeks.
Last week, Lufthansa Group reported record operating profit of €301m for its cargo division, as freight demand continued an 18-month pattern of growth. 
Like most air cargo carriers, Lufthansa Cargo, one of the biggest cargo players by volume, moves shipments in the bellyholds of its passenger fleet.
Air booking surge after US reopening
When the removal of US travel restrictions were announced at the end of September, Lufthansa saw weekly bookings surge by 51 per cent, week on week. The cargo gateway cities in America - New York, Miami, San Francisco and Los Angeles - are reporting strong customer demand, Lufthansa says.
The airline expects passenger capacity in the first quarter of 2022 to reach 65 per cent of the 2019 level, increasing to 80 per cent in the summer and the second half of the year.
Meanwhile, IAG Group - parent company of British Airways and Iberia - has revealed it is deploying extra widebody aircraft on short-haul European routes to feed its key hubs in London Heathrow, Madrid and Dublin, which offer faster delivery for customers. 
On a similar note, British Airways is now operating an Airbus A380 super-jumbo between London and Frankfurt, an important manufacturing hub for the automotive industry.
In terms of results, IAG reported a $476 million in cargo revenue for Q3, a 50.5 per cent increase over the same period in 2019. The uptick came despite a 26.7 per cent fall in cargo levels compared to 2019. 
Covid pushes air freight costs up 250 per cent
This is due to significant air-cargo price rises, with the pandemic pushing global freight rates up by 250 per cent over the past two years. 
"We're delighted to see the United States open up once again to passengers, and the impact this will have on cargo capacity. The full reopening of the transatlantic travel corridor is a pivotal moment," said John Cheetham, chief commercial officer at IAG Cargo, in a statement.
Despite the air-cargo boost of the US re-opening, the International Air Transport Association (IATA) says air cargo capacity remains 13 per cent below 2019 levels, due to a dearth of international passenger services.