Put your money on DPD: DPD tops Money Saving Expert's customer satisfaction poll for fourth year running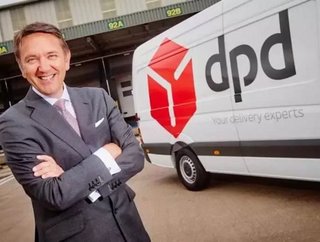 The UK's favourite parcel delivery company DPD has been voted the best in the business for the fourth year running, in Money Saving Expert's cus...
The UK's favourite parcel delivery company DPD has been voted the best in the business for the fourth year running, in Money Saving Expert's customer satisfaction survey.
Over 11,350 people took part in the poll on Martyn Lewis' site to find the best (and worst) parcel delivery firms. Conducted just after the Christmas and January Sales peak, the poll asked people to rate the performance of all the major UK delivery firms, based on their own experiences with each company over the past year.
DPD was the clear winner with 71percent of voters rating their service as 'great'. In fact, the nearest competitor (Royal Mail) was some 22 percentage points behind on 49percent. 'Great' scores for the other major carrier companies included 47percent for both UPS and Collect Plus; Parcelforce and DHL at 41percent, while Hermes/myHermes scored 30percent. UK Mail scored 25percent and Yodel 18percent.
The full survey results can be found on the Money Saving Expert website.
Recognition for DPD's services in recent years has included a prestigious Queen's Award for Innovation, a 'Special Award' from consumer champion Which? for consistently high customer satisfaction scores, a top 25 ranking in The Sunday Times 'Best Big Companies to Work For 2016', the Customer Focus Award in the National Business Awards a record three times and an unprecedented 10 Motor Transport awards in the last three years.
In the last 12 months, DPD has launched the unique 'Your DPD' app which enables customers to set their own delivery preferences including the ability to request that drivers always avoid certain times of the day such as the school run and 'DPD Precise' which allows customers to select an exact one-hour delivery slot on the day of their choosing. Initially launched with online fashion retailer ASOS, 'DPD Precise' has since been rolled out to more retailers including New Look and Boohoo. 
In addition, DPD extended its DPD Pickup parcel shop network to include Sainsbury's and Matalan. Customers can opt to divert a delivery to their nearest DPD Pickup parcel shop from a range of 'in-flight options' which also include 'deliver to a specific neighbour' and 'leave in a specified safe place'.
Dwain McDonald, DPD's CEO commented, "When over 11,000 people are voting, just after your busiest time of year, and you come top by a mile, you have to step back and say; 'we're clearly doing something right'! But being DPD, we won't be resting on these or any other laurels for long. Parcel delivery is a tough, tough industry and we will have to be at the top of our game again in 2017.
"We're number one because we continually invest and innovate. We work with the best businesses and retailers in the UK, and our aim is to keep coming up with new ideas and services that keep us one step ahead of everyone else. Delivering a great service comes down to a lot of different things - our people, our technology, our infrastructure - and we have to get these things right, over and over again.
"Winning the Money Saving Expert poll by such a big margin is a fantastic endorsement of our service and our people. Everyone in the organisation has contributed enormously over the last year, but once again, I'd like to dedicate this achievement to our drivers who hit their one-hour delivery slots day after day after day. It's that level of consistency throughout the company that customers really appreciate."
The January issue of Supply Chain Digital is live!
Follow @SupplyChainD on Twitter.
Supply Chain Digital is also on Facebook.