PROINSO INDIA signs Distribution Agreement with JINKO SOLAR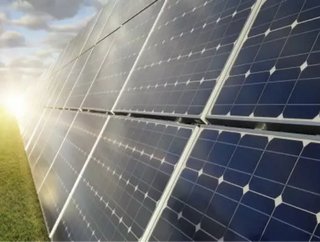 Follow @SamJermy Follow @SupplyChainD PROINSO India announced it has signed a distribution agreement with aglobal leader in the solar Photovoltaic ind...
PROINSO India announced it has signed a distribution agreement with a global leader in the solar Photovoltaic industry, JinkoSolar Holding Co. Ltd.
According to the terms of the agreement, PROINSO will begin distributing JinkoSolar solar PV modules through its extensive sales network in India. PROINSO will make use of its Mumbai office, the experienced professionals who staff it and 125 qualified installers who form part of its network in India.
Kunal Chandra, Head of PROINSO India, highlighted the importance of this new agreement. He said: "over the past three years, we have supplied more than 100 MW of PV modules and have provided installation services for over 150 projects across India. We are extremely careful in choosing our partners and chose to build a relationship with JinkoSolar given their excellent reputation and strength across the entire solar spectrum.
"India has significant fundamental growth drivers in its solar market and we are intent on playing a major role in its development by laying a stronger foundation. We are confident that we have chosen the right partner in JinkoSolar, a company that shares the same long-term vision."
Meanwhile, Mr. Xiande Li who is Chairman of JinkoSolar, commented: "PROINSO's unique business model is driving real growth in the Indian distribution market and we're pleased to partner with them,"
"PROINSO has a solid reputation for providing customers with high-quality, high-efficiency products, making them a perfect match with our corporate culture. This agreement further strengthens our industry leading customer base and reflects our strong position in the Indian market."
JinkoSolar is a global leader in the solar PV industry with production operations across the world. It sells electricity in China and distribute its solar products to a diversified customer base. For more information, visit www.jinkosolar.com
PROINSO specialises in the supply of PV modules, solar kits and much more.Visit www.proinso.net to find out more.