Apple, Akamai, Etsy, Swiss Re collaborate on renewable energy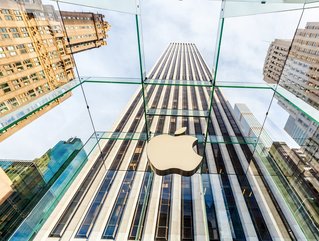 Apple has partnered with global businesses on a project for the procurement of renewable energy.
Apple has partnered with global businesses on a project for the procurement of renewable energy.
The tech giant has signed an agreement with ecommerce company Etsy, insurer Swiss Re and cloud platform Akamai, all of which are at different stages in their quest for sustainability. Together with Apple, the businesses will obtain energy from renewable sources in the US.
The four companies will work with two new wind and solar farms in the east of the country and have agreed to purchase a total of 125MW of energy from a wind farm near Chicago, Illinois, and 165MW from a solar farm near Fredericksberg, Virginia.
See also:
Apple reaches goal of 100% renewable energy for global facilities
'Shockingly' low prices for Massachusetts energy thanks to US offshore wind
Read the latest issue of Energy Digital
Akamai operates its cloud service platform across over 200,000 servers in 130 different countries. Edie reports that the company expects the new agreement to supply more than 40% of its US energy consumption (which is 20% globally) and is working towards the aim of sourcing 50% of its global energy needs by 2020 from renewable resources.
For Etsy's part, the ecommerce platform has made a significant commitment to 100% renewable energy by 2020, but as of 2016 it only got 16% of its energy from such sources.
Swiss Re provides insurance, reinsurance and other risk transfer services and has 80 offices around the world. It is already a member of RE100 and as of 2016 it sourced about 84% of its power from renewables, so partnership with Apple will boost this commitment.
It is hoped that the involvement of Apple will provide buying power to be leveraged by the other companies, which previously had limited access to energy sources. 
Lisa Jackson, Vice President of Environment, Policy and Social Initiatives at Apple, said: "At Apple, we're proud to power all of our operations around the world with 100% renewable energy.
"In the process, we've chartered a course for other companies and organisations to purchase renewable energy and transition their own operations to greener power. The collaboration announced today shows how companies of all sizes can address climate change by coming together."