Procurement and Supply Chain Live: John Calder, Baringa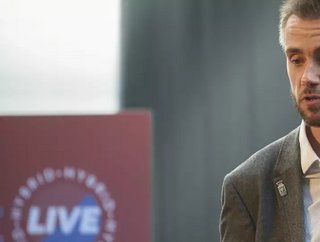 John Calder, Partner, Supply Chain & Procurement at Baringa Partners, charts the NHS vaccine supply chain story and exclusive insights for the future
The COVID-19 vaccination effort is the biggest supply chain programme ever, mobilising governments, public and private bodies, and tens of thousands of suppliers across the globe. 
At Procurement and Supply Chain Live, John Calder, Partner, Supply Chain & Procurement at Baringa Partners explored the consultancy's involvement in the NHS COVID-19 vaccine programme, and what professionals can learn from a project of such unprecedented scale and speed of delivery. 
Calder charts the story of the NHS vaccine supply chain, and how collaboration between the public and private sectors helped establish an operation that eclipses the UK's largest retailers. The result is the delivery of 93m+ vaccines and counting, with a damage or loss rate of just 0.02% - a critical factor in the rapid and effective distribution of the jab. But the story is not yet complete; it is a continuously evolving situation. 
"Our systems were evolution not revolution," Calder said. "Those early days of flying the plane while building it were spreadsheets and chaos, if I'm absolutely honest, from a supply chain point of view. Only now, one year in, are we putting in an ordering system - believe it or not, that has all been manually managed to date. But also where we have focussed and where we will continue to focus is on that visibility - what is moving through the supply chain - and customer centricity."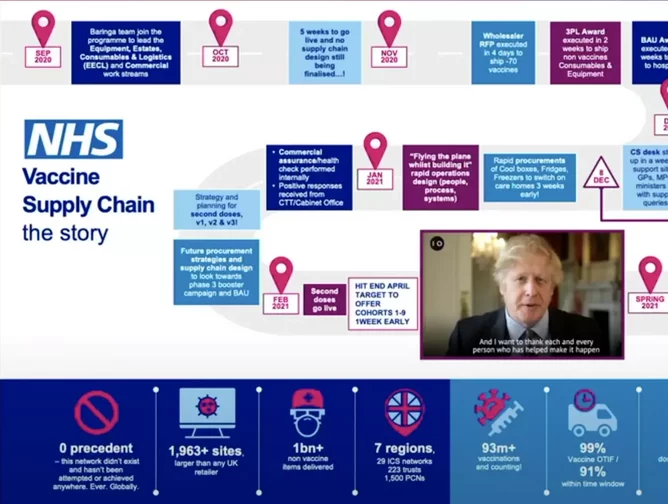 Learnings from the NHS Vaccine Supply Chain
Calder also shared wider insights gleaned throughout the experience, which will define the future of supply chains in the months and years to come.
"We've seen over the last 12 months further investment, which was already taking place fairly significantly, in things like supply chain visibility, tracking and tracing, to understand exactly where stock is as it's moving through the supply chain," he said. "And again, this already predates COVID, but we see a big shift towards automation in supply chain, particularly in warehousing operations, opportunities in transportation, and other back office functions.
"That complex NHS ecosystem really had to come together to deliver this," he added. "There are some great collaboration stories that might never have happened, and represent some opportunities for the future."