Ports, haulage and technology global logistics round-up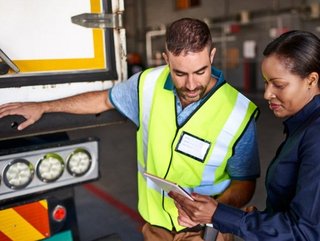 DP world $5bn funding for 3 UAE ports; DHL Supply Chain lands Revolution Beauty deal; Digital freight-broker Parade teams with Covenant Logistics
Port Houston begins work on $2 billion ship canal
Port Houston has started work on its US$1bn expansion of the Houston Ship Channel, reports Port Technology.
The channel expansion - designed to boost both the local and national economies - is a partnership with the US Army Corps of Engineers. The project is on schedule for completion in 2025.
Port Houston Chairman Ric Campo said he expects the project to deliver "an increased $134mn annual economic impact. He added: "Unprecedented challenges in the global supply chain over the past two years have highlighted the critical importance of ports and the maritime industry."
US Congress authorised the expansion in December 2020, as part of the 2020 Water Resources Development Act.

DP world in $5bn funding deal for three UAE ports
DP World and CDPQ of Canada are to invest US$5bn in three of DP World's flagship United Arab Emirates (UAE) assets.
Under the agreement, CDPQ will invest $2.5bn in the Jebel Ali Port, the Jebel Ali Free Zone and the National Industries Park through a new joint venture.
"We believe this transaction provides a strong platform for the UAE assets to meet their long-term growth objectives, while the stronger balance sheet supports the group's wider end-to-end supply chain solution strategy," said DP World CEO Sultan Ahmed Bin Sulayem.
DP World is a multinational logistics company based in Dubai that specialises in cargo logistics, port terminal operations, maritime services and free trade zones.
CDPQ is a global investment group with net assets amounting US$420bn.
DHL to handle ecommerce logistics for Revolution Beauty
DHL Supply Chain has been appointed by Revolution Beauty, the fast-growing beauty brand.
The appointment will see DHL scale up its existing robotics and automated solutions to manage the ecommerce fulfilment of UK and international orders.
An innovative solution using Six Rivers Systems' pick-assisted robotics means that DHL is able to support the business' global growth and enhance the consumer experience with improved lead times globally.
Tia Wallace, Ecommerce Development Director, DHL Supply Chain UK&I said: "We're excited to support Revolution Beauty's global growth strategy, and are confident we have the tools and capabilities both to enhance its operations and also improve sustainability."
Digital freight-broker Parade teams with Covenant Logistics
Freight-broker software specialist Parade is integrating its solutions with the freight brokerage operations of Covenant Logistics Group
Parade drives digital transformation with its truckload capacity management platform, while Covenant's freight brokers use traditional methods. The relationship will enable a quicker transition from manual to digital freight bookings.
UK parliament eyes higher tax as solution to driver shortages
UK members of Parliament (MP) have responded to the ongoing shortage of truck drivers by calling for a levy on hauliers, supermarkets and oil companies if the problem is not addressed.
MPs insist that road hauliers must offer better working conditions if the driver shortfall is to be addressed. They want to see improvements to washing and toilet facilities, healthier food options and also provisions made for female long-haul drivers.
Hauliers have been told that unless they meet these requirements within the next two years they will face higher taxes, a report by the UK government's Transport Committee has said. The money raised from this would be used to fund the work-condition changes.
The report said: "What's needed is a sector-wide solution but despite a lot of warm words it has failed to deliver this. Radical action is required to end this cycle of failure.
"Large retailers, oil companies and online service giants currently make large profits which do not trickle further down the supply chain to the companies that transport the goods."