Part One: Helping procurement become more strategic in supply chain businesses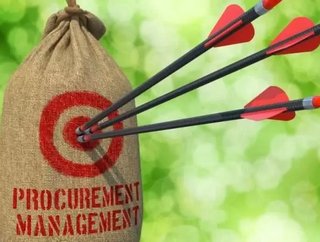 Follow @SamJermy and @SupplyChainD on Twitter.The Enterprise Resource Planning (ERP) system sits squarely at the heart of business operations. With an E...
Follow @SamJermy and @SupplyChainD on Twitter.
The Enterprise Resource Planning (ERP) system sits squarely at the heart of business operations. With an ERP system in place, a company can manage and integrate all the disparate elements of its business to operate more effectively.
An ERP system requires significant upfront and ongoing investment; a far cry from today's world of cloud computing. Working alongside the ERP system are three key functional areas of Sales, Human Resources and Procurement; all of which can be significantly improved by implementing cloud-based applications, closely integrated with on-premise ERP systems.
SalesForce.com has established itself as the leader for Customer Relationship Management (CRM) in the cloud for Sales teams. Human Capital Management systems (HCM), such as WorkDay, are also rapidly helping to move Human Resources departments over to the cloud as well.
Procurement, in contrast, has not completely shifted to the cloud yet and has a much broader landscape to cover. Depending on the organisation, procurement activity could be undertaken by individuals in the Procurement, Finance, HR, Operations, Shared Services, Supply Chain and Accounts Payable functions. While all functions will share the same overall business goals, they are unlikely to share the same approach to managing spend. This fragmentation has historically meant that getting all spend under management has been very difficult.
For supply chain organisations, premises, transport, personnel and other indirect costs can account for a significant proportion of their business expenses. Those organisations that are implementing spend management systems across all the business functions are now seeing the potential returns: optimising and automating spend management enables payment terms to be negotiated and discounts to be applied, providing a direct, measurable and quantifiable return on invested capital for the organisation.
While CRM and HCM installs should lead to increased productivity and therefore a return on investment, this is often based more on correlation than direct causation. The real returns on invested capital are hard to pin down with certainty, and often remain theoretical.
Why is spend so difficult to get under control?
For Procurement, spend management systems cover the automation of three types of expenditure: pre-approved (Purchase Orders), approved (Invoiced) and post-approved (Expenses). Each has its own processes and workflows that have to be followed.
In many organisations however, only pre-approved expenditure comes under management. Current thinking puts this at around 45 per cent of all spend.
The aim for all companies should be to get as close to 100 per cent of spend under management as possible. This not only allows the company to negotiate the best possible prices for what it buys, but also to manage cash flow more effectively.
A high degree of spend under management also increases the level of control, governance, and visibility the organisation has with its outlay and supply base, allowing for more strategic decision-making.
The challenge for procurement professionals is how to bring the other two elements of spend i.e. approved and post-approved, under management in the most efficient way possible, given all the potential individuals and stakeholders involved in making purchases across the business.
For companies with complex supply chains, the Procurement teams could operate independently from those employees requesting the goods or services in the first place. There may even be differences between the Procurement and Invoicing teams to consider.
Empowering the Procurement function to deliver a more joined-up process across the enterprise, with fewer opportunities for exceptions, is an important step for many companies to consider. With new levels of control over direct and indirect spend it is much easier to demonstrate the business value of procurement and to integrate it into other areas of the organisation.