Part 2: Helping procurement to become more strategic in supply chain businesses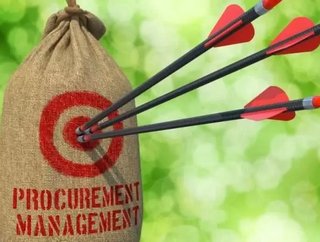 Follow @SamJermy and @SupplyChainD on Twitter.In the first part,I gave some background to spend management. In Part Two Im going to look at how you put...
Follow @SamJermy and @SupplyChainD on Twitter.
In the first part, I gave some background to spend management. In Part Two I'm going to look at how you put this into practice. Integrating cloud-based spend management with on-premise ERP systems can make the most significant impact on the bottom line.
The first step is to understand the processes that are currently in place and how they are being used within the organisation. This will help to identify how much control over spend there is right now, and will provide further opportunities to improve efficiency and spend management further.
In contrast to on-premises legacy ERP systems which tend to be highly prescriptive, cloud-based spend management systems can recognise the different needs of users by collecting data to improve visibility and control of spend.
Providing tools with a familiar user interface that people truly use with delight rather than those designed to meet an individual need of the business can make the greatest single difference in determining the level of adoption of a system. This in turn means more spend comes under management rather than going through unauthorised use of expenses.
By learning from the world of consumer online shopping sites, enterprise applications can be built to be just as easy and consumable by everyone within an organisation, rather than just specific members of the Procurement team. This ease of use is vital, and addresses the real issue of why spend management is often so fragmented.
By creating a unified approach to spend management, procurement teams automatically become more strategic right across the supply chain as well. Once there is more visibility of costs and greater control over spend, it is possible to focus more strategically around how a business approaches procurement.
This might include looking at supplier portfolios, reducing the number of suppliers to achieve more economies of scale or diversifying a portfolio to guard against risk. In other cases it could mean re-structuring the relationship with supply chain organisations to reduce costs in such a way that the suppliers win as well, by negotiating mutually amenable payment terms.
Dealing with ERP
The next step is to look at how spend management and ERP systems interact. If ERP is the central nervous system that runs the business, spend management is the sensory system that connects ERP with the end users in an organisation.
After email systems, requisitioning and expense management systems are the most ubiquitous platforms used in an organisation and are the vital link between the 'end user' and the ERP system. Integration is often complex, particularly where multiple systems exist in parallel due to growth through merger or acquisition.
This complexity is where using the cloud comes into its own. Implementing cloud-based spend management systems can help with ERP integration as these systems by nature are designed to work with any and all ERP applications, whether they are on-premise or in the cloud themselves. However the real value comes from streamlining and automating the flow of data from invoices and purchase orders into the ERP systems that they apply to.
The opportunity for companies considering cloud is the speed with which 'time to value' can be achieved. The evaluation and implementation phases for cloud-based systems are significantly less than on-premise alternatives.
Rather than taking eight to twelve months for a traditional evaluation process alone, companies can now instead complete a full cloud implementation in just four months. This represents a dramatic change and significant benefit to the business. Cloud solutions that are faster to deploy and more nimble to develop can help extend the value of the sizeable investment that companies have made in their ERP implementations.
The adoption of cloud doesn't mean the disappearance of on-premise systems. Indeed, ERP will continue to be based within company data centres for the foreseeable future, not just due to initial investment but also because of the intellectual property and knowledge that they represent.
Automation of spend management is something that can be done in parallel or well in advance of an ERP migration, especially as cloud computing projects have less internal dependencies and are proven to deploy faster than ERP projects.
As companies seek to improve their spend and get more value from their investments, bringing together cloud and ERP represents an eminently logical step as part of the natural evolution for companies intent on optimising their supply chain operations.
In case you missed it, check out part one here.