Part 1: How retailers can leverage PLM to enhance their sourcing processes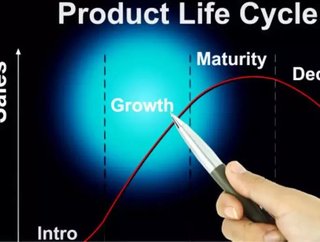 Written byJoydeep Sengupta, Global Practice Head - Retail Consulting for Consumer Products, Hard Goods and Retail,andHardeep Singh Garewal, President...
Written by Joydeep Sengupta, Global Practice Head - Retail Consulting for Consumer Products, Hard Goods and Retail, and Hardeep Singh Garewal, President – Europe, ITC Infotech
Fierce competition and rising consumer demands for high quality products at lower prices, against cost inflation, are squeezing retail profits.  Retail companies are acting globally, shopping around the world to rationalize quality and achieve lowest possible price through comparative costing.  Depending on the type and development capability, the supply chain has many roles to play - design iterations for their supplier labeled products, development and production for a retailer's private label products, or brand owners simply supplying their brands for a large variety of product categories using different sourcing models. This has resulted in a complex global supply chain map that they have to manage. 
To manage their sourcing process, retailers most commonly rely on heterogeneous systems   – sourcing software for managing their sourcing information and supply chain management (SCM), Enterprise Resource Management (ERP) for transactions and rely on Product Data Management (PDM) for product data and Quality Management Systems (QMS) for monitoring quality compliance, which more often than not do not talk to each other. This leads to fragmented business processes, unsynchronized data and error prone decision-making practices.  
Manufacturing companies face a new world in the 21st century. Gone are the days when the small or medium sized manufacturer could ignore market trends such as cost efficiency, "always-on," globalism, and distributed business. Margins are under intense pressure. Globalization is now a local matter and even small manufacturers must operate as multinationals. They must manage multiple locations, time zones, diverse customer currencies, and supply chains that stretch around the globe. They must be nimble enough to scale up or down rapidly based on changing business conditions. They need real-time visibility into their operations, financials, and supply lines. Manufacturers must have the ability to rapidly install, configure, and integrate new technologies. The ability to deploy new technologies always has been a key enabler of successful manufacturing—today more than ever. Making a bet on the wrong technology is a multi-million dollar mistake—one that has the potential to drive your business into extinction.
Retailers need to take a new approach to manage their global sourcing processes, by defeating traditional monolithic systems and adopting a unified system that enables them to manage and communicate with vendors, synchronize with product development and reverse auctions and get a clear and early visibility into sourcing information, quality and compliance. This helps them to better mitigate the risks involved in the whole process and this is where Product Lifecycle Management (PLM) comes into play.
The following example explains how a leading retailer with over 180 stores in Australia and New Zealand and offices in five countries benefited from PLM system.
With its business expanded all across the globe, the retailer was finding it hard to efficiently manage its purchasing and sourcing process. The lack of a central repository of information made it tough for the company to rapidly access information regarding vendor accreditation, locations and profiles, as well as their performance. Information on samples, quotations, suppliers, and quality assurance was stored on different systems and in varied formats, ranging from spreadsheets to paper and emails. All this was reducing the company's operational efficiency and was increasing the lead times for new product launches.
After the company deployed a PLM system, all overseas sourcing information is held in one place, improving collaboration with teams operating from different regions. Telephone calls, emails, faxes, spreadsheets and paper printouts are minimized as information can be accessed electronically through a web interface to all stakeholders. Communication between buyers, merchandisers and suppliers now occurs much faster and more accurately, resulting in shortened lead times to launch new products. Data errors have been dramatically reduced and the entire sourcing process has become more efficient, accelerating time-to-market with ongoing cost savings achieved throughout the supply chain.
Leslie Hand, research director for IDC Retail Insights, said, "By enabling collaboration up and down the supply chain, retailers can not only reduce the cost of doing business but improve performance for all supply chain partners. Importantly, with retail PLM the retailer can develop products closer to customer demand, enabling fresh and inviting assortments that improve customer loyalty and sales."
As retailers continue to expand their footprints in this global marketplace, they face a plethora of challenges in effectively managing their sourcing processes. PLM manages the complexity of global sourcing and improves the most critical sourcing processes from line planning, supplier identification, RFQs (Request for Quote), costing all the way to final delivery of the products. 
Check back tomorrow for part 2