Over 600 US dealers benefiting from Car Delivery Network new delivery portal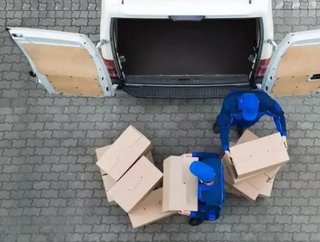 Over 600 car dealers, rental and OEM final deliveryacross the US have signed up to a newdelivery portalthat will take their business 100 percent paperle...
Over 600 car dealers, rental and OEM final delivery across the US have signed up to a new delivery portal that will take their business 100 percent paperless.
VinDISPATCH Dealer Portal, from the Car Delivery Network (CDN), allows dealers to access information relating to all deliveries received from any carrier as well as providing a comprehensive overview of all vehicle deliveries. The system also allows dealers to track their inbound deliveries with real time ETAs provided by drivers using Electronic Proof of Delivery (ePOD).
"We are excited to see this level of interest from the Dealers. They have instantly recognised the value in this free value-add service," said CDN co-founder Wayne Pollock.
"On the back of ePOD, dealers seem very receptive to real-time delivery visibility, not having to chase or call carriers for delivery paperwork or to request vehicle ETA.  They get visibility of an inbounding vehicle and, once delivered, an electronic copy of the vehicle condition report and proof of delivery at their fingertips, whenever they need it, complete with signatures, photos, dates, and times."
The ePOD applications is completelty free for the dealer network to simplify its access to and storage of vehicle delivery information. Over 2 million vehicles across thousands of US dealers are using the ePOD system.
"With many different transport companies making these deliveries, we figured that the dealers needed a single place to view delivery information regardless of which transport company delivered the vehicle," Pollock says.
"The new Dealer Portal provides exactly this and we expect to see rapid and continued take up of the free service."
Supply Chain Digital's July issue is now live. 
Follow @SupplyChainD on Twitter.
Supply Chain Digital is also on Facebook.