Only one in eight truck fleet managers have changed brands to improve fuel efficiency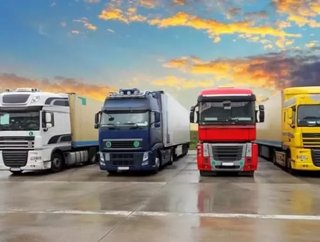 Just 3 percent of fleet managers in Europes two biggest truck markets, France and Germany, have ever changed brands to get better fuel efficiency &ndash...
Just 3 percent of fleet managers in Europe's two biggest truck markets, France and Germany, have ever changed brands to get better fuel efficiency – and in Europe's 'big five' markets only 13 percent have ever done so, according to a GiPA survey of small and medium enterprises.
These figures are hardly surprising, considering Europe's stagnating truck fuel economy and the need for EU efficiency standards to strengthen competition in the market, according to sustainable transport group Transport & Environment, which commissioned the survey.
The survey comes as the EU is set to issue the biggest cartel fine in its history to Europe's largest truckmakers for allegedly fixing prices and delaying the introduction of technologies to control air pollution between 1997 and 2011. Also during that period, new truck fuel efficiency and CO2 emissions barely improved.
CO2 emissions are directly related to the fuel economy of vehicles with internal-combustion engines, with more fuel-efficient vehicles emitting less greenhouse gas. Five companies dominate the EU truck market; Volkswagen Group (MAN and Scania), Volvo Group (Volvo and Renault), Mercedes Benz, DAF, and Iveco.
William Todts, freight director at Transport & Environment, said: "It should come as no surprise that seven out of eight fleet managers don't think that another brand can help them save fuel. Fuel economy of new trucks has remained stagnant for 20 years now. The ongoing emissions cartel case illustrates how cosy the market has been, to the detriment of their customers and the environment."
While trucks make up less than 5 percent of all vehicles on the road, they are responsible for 25 percent of road transport's fuel use and carbon emissions. Meeting the EU's 2030 climate targets as well as the more challenging targets of the Paris climate deal will require major efforts in the road freight sector.
Todts concluded: "There is a limit to what the market alone can achieve, and apparently it is stagnation. The European Commission should commit to truck fuel-efficiency legislation and a timeline for its roll out in the EU's 2016 decarbonisation of road transport strategy. Otherwise, European trucks won't be able to compete with American and Japanese ones as they race to comply with CO2 standards in their markets."
Supply Chain Digital's May issue is live. 
Follow @SupplyChainD and @MrNLon on Twitter.