Oliver Wight Highlights Importance of Supply Chain Excellence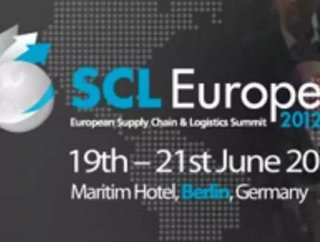 June 19 and 20 marked the 14th European Supply Chain and Logistics Summit, sponsored by Oliver Wight. The event was held at Berlins luxurious Maritim H...
June 19 and 20 marked the 14th European Supply Chain and Logistics Summit, sponsored by Oliver Wight. The event was held at Berlin's luxurious Maritim Hotel, with over 650 delegates and suppliers packing the location to discuss the most recent global supply chain developments.
Keynote speaker Stewart Kelly – a partner at Oliver Wight – spoke to over 120 senior supply chain executives from the US, Europe and Asia during his presentation titled, "Supply Chain Excellence – Why it's Now Business Critical."
"Supply chain optimization is an absolute necessity as we face up to a double dip recession, and supply chains are drained and struggling to meet performance requirements," he says. Easier said than done, he admitted, adding, "Processes need to be excellent and that's not easy. In fact it's an astonishing statistic that 75% of businesses struggle to deploy their strategy because they just don't have adequate processes in place."
Kelly points to the importance of giving due consideration to who your customers and suppliers are. An emphasis on organization from the ground up is also of the utmost importance.
"You begin with the market and product strategy, which defines the supply chain strategy and in turn, the supply and logistics strategies," he says. "The supply chain design flows from this."
SEE RELATED STORIES FROM THE WDM CONTENT NETWORK:
AutoNation Announces Second Quarter 2012 Earnings Conference Call
American Woodmark Corporation Announces Fourth Quarter Conference Call
Click here to read the latest edition of Supply Chain Digital
While considering customer and supplier relationships, Kelly says every supply chain manager must recognize "power players" throughout the supply chain, acting accordingly during business transactions.
"If you have an 800 lb gorilla in your supply chain, it will determine whether you move forwards or backwards along the supply chain on your improvement journey," he says, "and you need to confront that before you can begin to build closer relationships with customers and suppliers."
Concluding his presentation, Kelly highlighted the importance of remaining agile in a way that best serves the customer, resulting in cost effective strategies, and segmenting supply chain responses.