Ocean trade strong in 2022 but recession looms - FourKites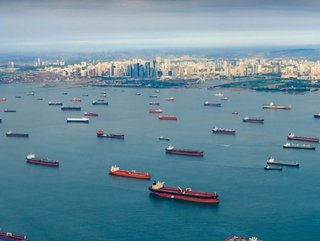 The FourKites Global Oceans Report shows multiple disruptive events caused port dwell times and port congestion to rise by 20% in the first five months of 2022.
FourKites' Global Oceans Report shows port port congestion up by 20% in H1 2022, but predicts recession will dampen trade, echoing Reuters report
A major new report into global ocean trade shows that shipping volumes remained strong in the first half of 2022, but that looming recessions in the US and Europe could dampen trade as consumers tighten their belts.
The FourKites Global Oceans Report recaps data and trends for the first half of 2022. The company connects global end-to-end supply chains through real-time visibility technology to help shippers, carriers, and 3PLs work better together.
It reports that multiple disruptive events caused port dwell times and port congestion to rise by 20% in the first five months of the year, compared to the same period in 2021.
As global economic pressures have risen, shipping volumes have remained strong, which the company describes as "a huge win for the ocean shipping industry".
It said demand among shipping companies for ocean visibility grew in the first half of 2022, with the FourKites platform seeing ocean freight volume increase 230% compared to the same time last year. The company says demand is being driven by shippers who are increasing inventory levels to fulfil demand and ensure good levels of safety stock.
Looming recession 'could dampen shipping volumes'
However, it also strikes a note of caution, citing "looming pressures" around the threat of recession in the US and Europe, with both being major consumer markets.
FourKites' concerns about the coming months seem justified. Only this week, Reuters published a report showing global freight volumes have begun to fall, as overall consumer and business spending slows. The report also flagged a post-pandemic swing away from merchandise and towards services – a trend that it says is a sure signal of recession.
And recessionary fears were also underscored by recent study showing that activity across retail, manufacturing and transport & logistics dropped sharply in Q3.
The Index of Global Trade Health report from Tradeshift shows global supply chain activity fell by 5% in Q3, with new orders quickly drying up as rising costs and global uncertainty mount.
The Index also showed global order volumes dropped 7% below expected Q3 levels, following a 6% drop in the previous quarter. It's the most significant six-month fall since the height of the pandemic, Tradeshift says.
Labour shortages and Ukraine 'huge disruptors'
Of the first five months of 2022, FourKites also said that labour shortages and the war in Ukraine "greatly disrupted the supply chain and caused delays, shortages in raw materials, inflated prices, rate increases and limited product availability".
But it added that ocean transit time decreased from six days, down from the peak of 49 days, during the first half of the year, which it describes as "an indicator of some easing in ocean freight congestion".
The report also predicted that, due to high inflation continuing through 2022, the holiday shopping season "will be more tame than in years past as consumers exhibit more price sensitivity".
FourKites anticipates demand for real-time visibility of ocean freight volume for the second half of 2022 will continue to increase, with retailers needing insight into shipments of time-sensitive inventory for the holiday season.