Nippon Express launches halal air cargo network in Japan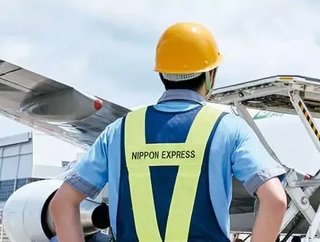 Nippon Express's domestic service taps into this growing market of muslim and non-muslim consumers attracted to halal's sanitation laws living in Ja...
Nippon Express will expand its position in the growing Sharia law-compliant logistics market with the launch of a new halal-certified domestic air cargo transport service in Japan. 
The service, which began on 8 March, will tie into the firm's Express Hi-Speed domestic air cargo transport service, and will serve the roughly 200,000 Muslims living in Japan. Nippon Express expects that market to swell once borders re-open and the country begins to welcome tourists from around the world. The logistics giant has also identified a secondary market for halal-certified goods: a growing group of consumers who are attracted to the strict sanitation and hygiene compliance of halal - perhaps driven by concerns over the coronavirus - despite not adhering to the religious requirements. 
Nippon Express's halal transport brings a number of new features to its Express Hi-Speed, specifically tailored to compliance with Islamic law. These include greater visibility for halal products throughout transit, including a special labelling and tracking system, as well as an educational programme for employees engaged in the network. Customers can also track the status of their delivery through up to seven transit points using the company's website, and tailor their delivery to specific needs, such as next-day or a specified time and date. 
In a statement the company said: "With interest in halal products growing in Japan, Nippon Express has been constructing a halal logistics service network to support customers' supply chains and provide safety and peace of mind to Muslim customers and others." 
This is not the first foray into halal logistics for Nippon Express. Most recently the company's subsidiary PT NEX Logistics Indonesia received halal certification from the LLPOM-MUI, Indonesia's governing body for halal certification, for a second halal compliant logistics centre in the country. Islam is the largest religion in Indonesia; more than 85% percent of the population identify as Muslim. 
Halal market growth 
The Halal market is expected to grow significantly in the next five years. Valued at $286.96bn in 2019, a recent report by Grand View Research forecasts the halal logistics market to expand by a CAGR of 8.4% until 2027 - further compounded by a rise in the spending power of muslim communities and the fact that more young people are actively involved in Islamic practice compared to other major global religions. 
The market is also expanding beyond food and beverage, the category most often associated with halal practices. New verticals include halal fashion, among other lifestyle sectors including travel and hospitality.