Nine tips for drivers in the treacherous winter season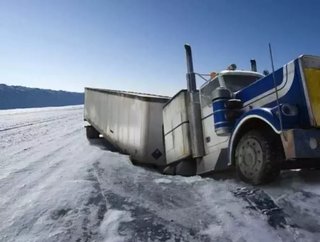 Follow @SamJermy and @SupplyChainD on Twitter.Poor road conditions have cost consumers and the insurance industry at least $27 billion over the last fiv...
Follow @SamJermy and @SupplyChainD on Twitter.
Poor road conditions have cost consumers and the insurance industry at least $27 billion over the last five years in the US, according to a survey commissioned by Trusted Choice and the Independent Insurance Agents & Brokers of America.
The survey also reveals that half of car owners have experienced damage to their vehicles as a result of potholes. As millions of Americans take to the roads for the holidays, Trusted Choice urges drivers to be cautious now and throughout the winter.
Following on from that, Supply Chain Digital offers the following tips to motorists to help stay safe and avoid costly damage as they hit the roads this winter.
Avoid the urge to swerve out of the way of a pothole at the last minute. You may swerve into the path of an oncoming vehicle. Risking damage to your car is wiser than risking the loss of your life or that of another person.
Report potholes to your state or local transportation department. Motorists who think their state or local government will pay for damage to their cars may be out of luck.
• Fully 'winterise' your car by having a mechanic check the battery, antifreeze levels, thermostat, lights, heater, brakes, defroster, oil levels, hazard lights, headlights, wipers, tires, and the ignition and exhaust systems.
• Maintain at least a half tank of petrol during the winter season.
• If the car door locks are frozen, pour lukewarm water on the lock to melt the ice away enough to insert a key and unlock the door. Don't try to chip the ice away with your key as this may damage the key and your car. Never pour hot water on windows, as they may crack.
• Allow your vehicle to run in an open space while in park for about five minutes. While the vehicle warms up, turn on the front and rear defrosters to clear windows if outside.
• In case you get stuck on the road, maintain a "winter car kit" stocked with flashlights and extra batteries, a first aid kit with a pocket knife, extra clothes, jumper cables, high energy snacks, small tools and bottled water.
Watch out for deer on or near the road. According to the Insurance Institute for Highway Safety, deer are one of the biggest causes of accidents. Crashes with deer happen most frequently in rural areas, on roads with 55 mph or higher speed limits, in darkness or at dusk or dawn.
   • If you hit a deer, keep away and don't touch it. If it's alive, it may be dangerous. Call the police.
The pothole survey was conducted for Trusted Choice and the Big "I" by MFour Mobile Research, Inc. using MFour's Surveys on the Go® Smartphone Application Panel which includes Apple and Android mobile device users. MFour is an independent research company headquartered in Costa Mesa, California.
For more information, please visit: http://www.independentagent.com/News/PressReleases/Pages/2014/TC12182014_Potholes.aspx