Mars and DHL deliver two logistics hubs reducing CO2 by 7.7%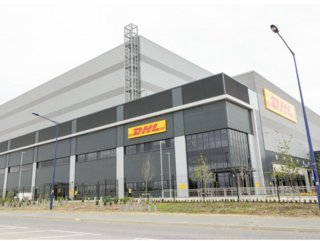 The new DHL / Mars UK facility is one of the tallest distribution centres in Europe. Image: DHL
Confectionery giant Mars and logistics leader DHL open new logistics centres using cutting-edge technology that will reduce UK CO2 emissions by 7.7%
Consumers in the UK can savour their favourite chocolate bars and feed their pets safe in the knowledge that Mars UK – the company behind those trusted brands – has just taken a million miles a year off UK roads.

That's down to state-of-the-art new logistics facilities built at London Thames Gateway, in a £350 million investment alongside partners DHL.

This facility alone will reduce Mars UK's logistics carbon footprint by as much as 7.7%.

The warehousing facility is one of the tallest distribution centres in Europe, standing 42 metres tall. It also has 3,700 solar panels, delivering 27% of power for the site. With those credentials, it has achieved a coveted BREEAM 'Outstanding' rating, placing it in the top 1% of non-domestic buildings in the UK when it comes to sustainability.

The smart building uses automated pallet storage and retrieval technology, LED lighting, rainwater collection, and high-frequency charging to reduce energy consumption.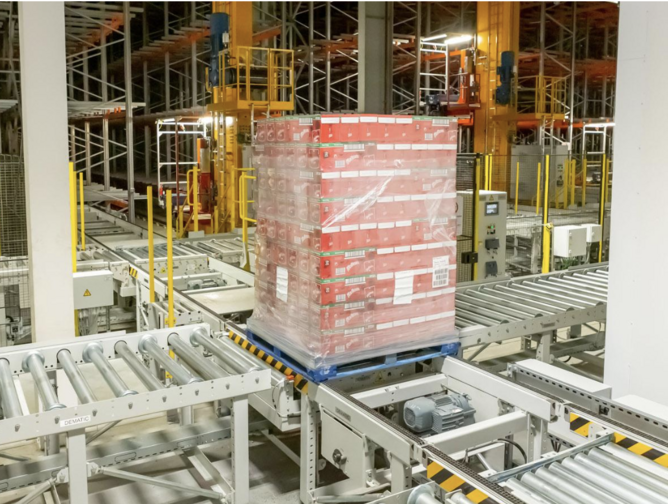 The automated pallet storage and retrieval system. Image: DHL
Mars and DHL says partnership vital to achieve sustainability goals
The savings are considerable. As well as removing a million road miles from UK streets, Mars ships pallets every two days that are the same height as Mount Everest if stacked on top of each other.

"Today is a major milestone for Mars UK's logistics operations and a meaningful step in our sustainability journey," said Adam Grant, General Manager, Mars Wrigley UK – Mars.
"Over the past few years, our partnership with DHL has seen the completion of two pioneering facilities. Not only does this futureproof our distribution practices, it also puts into action Mars's aim to create a world-class logistics operation that is sustainable, smart and agile."
Saul Resnick, CEO, DHL Supply Chain UK&I emphasised the importance of working with partners whose sustainability targets align with DHL's own, in order to achieve the best results.
"This partnership does exactly that – it represents a great example for others of how businesses can work together to reduce carbon footprint and create a more sustainable future," he said.
DHL has invested in various sustainability initiatives, from electric aircraft to sustainable aviation fuel and green marine fuel – covering land, sea and air.