Maersk could hand back more cash to shareholders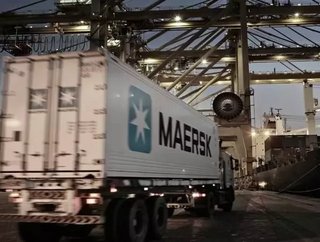 Follow @SamJermy and @SupplyChainD on Twitter.Danish shipping group AP Moller-Maersk, which announced a maiden $1 billion (£609.87 million) share...
Follow @SamJermy and @SupplyChainD on Twitter.
Danish shipping group AP Moller-Maersk, which announced a maiden $1 billion (£609.87 million) share buyback last month, could be placed to hand back even more cash to investors, funded by asset sales and strong cash flows.
Speaking ahead of a day of investor and strategy meetings on Wednesday, analysts estimated the group could increase its distribution of cash to shareholders as much as ten times.
The global shipping and oil conglomerate announced its first share buyback programme in its 110-year history in August. It said it would buy $1 billion of its shares in the 12 months from 1 September and would consider more in the future.
Analysts, though, estimate the company has reaped some $10 billion through selling non-core assets over the last six years. Several also noted its stake in the Chissonga deep water oil project in Angola could be next on the block.
Broker Handelsbanken Capital Markets wrote: "It is our opinion that the company's strong balance sheet and cash flow, combined with fewer costs to oil exploration and oil production, mean Maersk can increase its share buyback programme by $5-$10 billion."
Nordea Equity Research said exploration costs at Maersk Oil could be cut to $600 - $700 million in 2015 and 2016 from $1.1 billion last year, due to lower oil prices.
"We argue that A.P. Moller-Maersk can return significant cash to shareholders in the coming years, based on the strong earnings and cash flow profile, combined with the effects from recent divestments." Nordea analysts wrote in a note.
The bank includes in its estimate the sale of a 50 percent stake in the Chissonga project by next year. Maersk Oil has a 65 percent stake now.
Measured by turnover, A.P. Moller-Maersk is Denmark's biggest company. The group has about 1,000 subsidiaries although it focuses on container shipping through Maersk Line, terminal operations through APM Terminals, oil production through Maersk Oil and drilling through Maersk Drilling.
Nordea has a buy recommendation and price target of 19,000 Danish crowns. Maersk shares traded on Wednesday at 14,610 crowns, down 2.47 percent from the previous day's close.
For the latest Maersk share price on Reuters, please visit: http://uk.reuters.com/business/quotes/overview?symbol=MAERSKb.CO