Logistics round-up: Maersk severs Russia ties, XPO rejig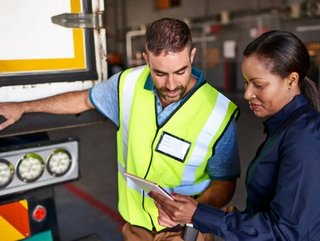 Maersk sells stake in Russian Global Ports Group, Duisburg severs ties with Belarus, XPO spins off divisions, & UK firm offers e-fleet advisory service
Duisburger Port severs links with Putin ally, Belarus
Duisburger Hafen in Germany is ceasing all business activity in Belarus, a decision taken in view of Belarus' support of Russia's invasion of Ukraine. The port operator's representative office in Minsk has already been closed.
Duisburger Hafen owns and manages the Port of Duisburg, the world's largest inland port.
"Our thoughts are with the people in Ukraine and we hope for a quick end of the war," said Duisport CEO, Markus Bangen.
"We unreservedly close this chapter of our engagement in Belarus. We have already been critically questioning our activities there since 2020.
Maersk sells its stake in Russian Global Ports Group
A.P. Moller – Maersk is to sell its stake in terminal operator, Global Ports Group, due the war in Ukraine.
Global Ports is the leading Russian operator of container terminals. Its terminals are located in the Baltic and the Far East basins.
"We have today informed our joint venture partners and GPI, that we wish to take steps to divest our shares following the invasion of Ukraine and the operational challenges," a Maersk spokesperson said in a statement.
XPO Logistics to spin off divisions, in structural rejig
XPO Logistics is to spin off its North American truck brokerage and related businesses, and also plans divest its European operations - moves that will transform the company into a Less than truckload (LTL) provider on the continent.
LTL freight refers to the transportation of products or goods that do not require a full truckload. These smaller freight loads typically result in many separate shipments being transported on one truck.
XPO also disclosed that it is in advanced talks to sell its North American intermodal and drayage operations, which generated about US$1.2bn in revenue last year and that operates 44 locations in North America.
XPO said its last-mile, managed transportation and freight forwarding businesses will be included in the spin-off. The combined segments generated $4.8bn in revenue during 2021.
The company is exploring the sale or public listing of its European business, which generated about $3.1 billion in revenue during 2021. Most of XPO's European business came from the transportation arm of the former Norbert Dentressangle S.A., the French transport and logistics company that XPO acquired in 2021 for $3.5 billion. Dentressangle's European logistics business eventually became GXO Logistics Inc. (NYSE: GXO), which XPO spun off last August.
UK logistics firm sets up e-vehicles advice service
Logistics UK's Supply Chain Consultancy (SCC) has launched a service to help businesses decarbonise their vehicle fleets.
The SCC service offers clients an in-depth operations review and tailor-made decarbonisation strategy.
All UK businesses are required to replace their fleets with zero emission vehicles at the tailpipe, to meet the government's decarbonisation agenda. Sales of new diesel HGVs will be banned by 2040, and petrol and diesel vans by 2030.
"There is shortage of independent, unbiased, bespoke and well-informed guidance available for logistics companies to utilise," says Martin Palmer, Supply Chain Consultant at SCC.
"We are addressing this space. Making the right investment choices now is essential to avoid costly consequences. With the team able to serve only a limited number of clients, I urge all businesses with vehicle fleets to take this opportunity now, for the future resilience of their organisation."
The SCC service helps establish operational, environmental and commercial objectives​, as well as providing research into potential solutions and options to meet these objectives​.