Logistics round-up: Amazon Freight & FedEx Express expanding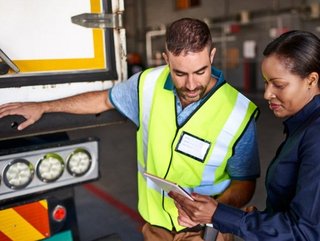 FedEx Express opens new South China centre; Amazon Freight extends 3PL offering; Lufthansa strike averted; New record for DP World London Gateway
FedEx Express opens new South China centre
FedEx Express is setting up a new South China Operations Centre as part of its Asia Pacific Hub at Guangzhou Baiyun International Airport in China.
The new Centre will cover an area of over 41,000 m2 - more than double the size of the current Guangzhou Gateway - and is planned to become operational in 2027.
The facility will connect outbound shipments from customers in southern China with FedEx international network through the Asia Pacific Hub. It will also receive and process inbound shipments arriving at the Hub for delivery to local customers.
The Centre will include offices, state-of-the-art sorting systems, operations areas and a warehouse. It will be able to sort up to 25,000 packages and documents per hour, three times the sorting efficiency of the current facility.
FedEx will also integrate frontier technology and sustainability into the facility's design to provide an eco-friendly working environment.
"China is integral to our regional and global network," said FedEx Express Asia Pacific & AMEA President Kawal Preet. "Our investment will support our long-term growth in a region with high economic potential."
In related FedEx Express news, the company has also announced it is opening a full-service office in Singapore to serve companies across the Asia, Middle East and Africa worldwide network.
The Singapore office will extend FedEx Logistics' global reach. Supply chain services will include air freight, ocean freight, customs brokerage, air and ocean consolidation service, multimodal transportation services of sea-air, air-sea and truck-air, as well as cross-dock services.
Amazon Freight adds rail to 3PL intermodal offering
Amazon Freight is launching a rail-based logistics offering to the US market, going head to head with major logistics players such as JB Hunt and Hub Group, Railfreight.com reports.
The move is in line with Amazon's goal of becoming a third-party logistics (3PL) services provider, as it seeks to gain more control of its supply chain during periods of peak consumer demand.
To this end, Amazon Freight has also created its own airline and airport hubs, and also has a non-vessel operating common carrier licence for ocean transport, as well as a fleet of thousands of truck trailers, with activity focused on the west coast of the USA.
Amazon Freight Intermodal Senior Manager, Matthew Thomas, said: "With Amazon, you're getting access to all the technology, all of the capacity, and everything that makes Amazon, Amazon. When you engage with Amazon Freight, we'll walk with you from the beginning to understand exactly what you need and will help build that transportation solution for you."
Lufthansa groundworkers strike averted, as talks loom
Lufthansa Cargo groundworkers – including cargo – in Germany have pledged there will be no more last-minute strikes until pre-planned talks get underway, reports Air Cargo News.
In the past week, Lufthansa had to cancel thousands of flights - with cargo operations also affected - after the ver.di union organised strike action over pay.
In Frankfurt, 678 flights were cancelled, while in Munich the number was 345 flights. A Lufthansa Cargo spokesperson said shipments booked to be transported during the strike period as belly cargo had to be rebooked.
Talks between the airline and union are set to get back underway on 3-4 August, and no strikes are planned until then.
The union is asking for a 9.5% pay increase, and has rejected an initial offer from Lufthansa.
DP World London Gateway breaks million TEU barrier
DP World has handled more than one million TEU in six months at London Gateway for the first time, reports Port Technology.
London Gateway is the UK's most integrated logistics hub, and is situated on the River Thames. It saw throughput of 1,013,000 TEU, a 10% increase on the previous best half-yearly performance, set in the second half of 2021.
TEU stands for Twenty-foot Equivalent Unit, and is a measurement used to determine cargo capacity for container ships and terminals.
London's performance in the first half of the year was driven by a new international service, which supplemented strong throughput from existing customers. Goods imported and exported that saw strong growth in the first half of the year included coffee, tea and clothing.
This performance contributed to a record volume of cargo for DP World's ports in the UK, with a combined total of 1,937,000 TEU when factoring in throughput at Southampton, Britain's second largest container terminal.
DP World – which operates ports, terminals and logistics businesses on six continents – last year announced a further £300mn (US$362mn) investment in a fourth berth at London Gateway, which will lift capacity by a third when it opens in 2024.