Logistics round-up: Amazon axes jobs; DHL lauded as employer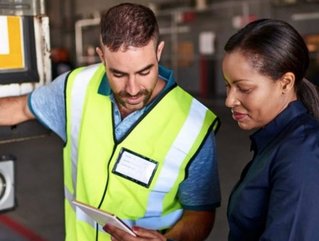 Amazon job cuts 'point to resurgence in-store shopping', says GreyOrange; DHL Group unveiled as one of world's top employers
Amazon job cuts 'point to resurgence in-store shopping'
Online retail giant Amazon plans to shut three warehouses in the UK, putting 1,200 jobs at risk.
The affected warehouses are in Hemel Hempstead and Doncaster in England, and Gourock, in the west of Scotland.
Amazon said staff at the sites will be offered the chance to move to other Amazon locations.
Amazon has also announced it plans to axe around 18,000 jobs globally, the largest number in its history, in an attempt to reduce costs.
On a brighter note, the company also said it plans to open two new distribution centres in the UK creating 2,500 jobs over the next three years.
Commenting on the closures, James Newman, EMEA Director at warehouse robotics company GreyOrange, said: "This signals Amazon is not immune to the problems in fulfilment and supply chains of recent years.
"This is a turning point, whereby Amazon is no longer ahead of the market. Both Next and Sainsbury's have reported better-than-expected Christmas trading, with Sainsbury's posting their best Christmas ever.
"Both retailers say this is down to consumers wanting to return to the store to shop.
"Retailers should start capitalising on this shifting consumer behaviour by using automation to scale-up micro-fulfilment centres to meet demand.
"Making stores even more part of the fulfilment process, serving customers where they want to be, while simultaneously improving online fulfilment enables businesses to offer their customers a full suite of choices in comparison to Amazon's courier or locker options."
DHL Group unveiled as one of world's top employers
Deutsche Post DHL Group has been awarded Top Employer status in Europe, following previous awards to its divisions, DHL Express and DHL Global Forwarding. The award makes the company among the best employers in the world.
The award is from the Top Employers Institute, an international body that measures and recognises HR excellence.
The Institute said DHL Group places "enormous value on ethics and integrity and on the business strategy in all divisions".
It also said its goals and values "are clearly defined and effectively communicated to employees".
It also commended DHL on its progress on management and employee development, as well as the company's focus on sustainability.
There were also warm words about its increasing use of technology. The Institute praised DHL's Smart Connect employee app, an integrated digital, mobile platform that allows all employees to communicate with each other, access information and benefit from digital training opportunities, regardless of seniority.
"Top Employer certification is something we take extremely seriously," says Thomas Ogilvie, Deutsche Post DHL Group's Board Member for HR. "In our business, it's our people that make the difference. It's only thanks to our committed employees that we can meet our quality standards.
"External certification confirms to us that we're on the right track, and this kind of recognition can help us attract new employees – particularly when the labour market is tight and skilled workers are in short supply."
Deutsche Post DHL Group is one the world's largest employers, with a workforce of some 590,000 employees. It has five divisions and operates in 220 countries and territories, with staff working across an estimated 1,000 different occupations.