Lean Sigma is not to be feared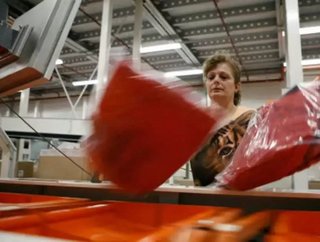 Workers discomfort surrounding the initial stages of Lean Six Sigma implementation often poses a formidable barrier to its successful execution, but fo...
Workers' discomfort surrounding the initial stages of Lean Six Sigma implementation often poses a formidable barrier to its successful execution, but for those who take pride in doing a good job it can be more about reward than reprimand.
David Midgley, General Manager of UK logistics company Advanced Supply Chain and a Six Sigma Master Black Belt, takes the approach that introducing any workforce to the managerial concept has to start with the basics; targeting and 5S.
The model that Midgley uses when implementing Lean Sigma into a supply chain, manufacturing operation or any workforce, begins by setting accurate targets, putting them in place so everyone is aware of what they are being asked to do.
This is followed by 5S, characterised by organisation and cleanliness. For Midgley, this is the foundation and involves getting rid of anything that doesn't positively affect the day-to-day operation.
Creating a better working environment by getting rid of clutter helps to begin the process of prioritising work and reducing barriers to supply chain efficiency. 
The facts of the matter
Both of these can immediately get up a staff member's nose, not only because people don't like change, but because it involves harsh truths. 
Midgley, who recently streamlined his company's garment processing and dispatch facility using Lean Sigma, said: "One of the key things in Lean Sigma is the housekeeping, cleaning the place up. But in actual fact it is really difficult to instil, because you are making people responsible for their working area.
"You are targeting them, auditing, making sure that they are doing it right. If you had someone coming round every week inspecting your work station, asking if the documentation on your desk is up to date, you would be suspicious. But it is actually making you more efficient.
"But people don't like it because it is actually about numbers, facts, figures and not opinions. We are not interested in opinions, we are talking about what actually is true."
This, for Midgley, is key. For him the biggest thing about Lean Sigma is to stop talking about opinions and start talking about facts. Only then can you move on to the more involved levels of the process.
"Many people just want to give you their opinion and are not interested in the facts," he said.
"In business they say 'don't tell me the problem, give me the solution', well in Six Sigma we say 'don't tell me the answer, tell me the problem'."
Wheat from the chaff
For those not especially engaged with their work and who tend to put in the least amount of effort required to sustain a role, Lean Sigma presents a concern.
In big organisations this type of worker can hide but with Sigma there is nowhere to hide, a lack of productivity will be found out and those who are 'coasting' – doing the bare minimum – will be found out.
But, the key thing to remember with Lean Sigma is it is not about making people work harder, but producing more by creating less waste and the ultimate statistical goal of no more than 3.4 defects per one million 'opportunities' – for example in units of processed goods. 
Midgley said: "If you go to work and you don't really care, then you have a lot to worry about.
"If you want to do a good job and be told well done, then Lean Sigma will actually be better for you."
In many companies a genuinely worthy worker, according to Midgley, never even gets noticed. With Six Sigma their contribution cannot fail to be remarked on by others.
The practice therefore, while it may get under people's skin, is wholly positive and it is vital to get that positive message across.
"Lean sigma is not about making people work harder," said Midgley. "It is about producing more by having less clutter, less waste and all the other stuff that actually gets everyone annoyed.
He added: "I tend to find morale goes up in a Lean Sigma company, because people know exactly where they stand, they have a clear and cleaner environment and they can achieve.
"It is a case of you have got to do more with less, there is nowhere to hide, but it is not a threat."
A valuable lesson
Additionally, Midgley expresses hope that Lean Sigma will begin to be taught in universities due to the fact that it can applied to any supply chain, role or industry.
Based in the United Kingdom, he feels that the industry of his nation could catch up to the rest world if the practice was included in management and business study courses.
"Universities should teach it as it can be applied to every workplace," he said. "It costs quite a lot of money to get it done privately, which is why not that many people have the qualification."
He added: "Many companies do in-house Sigma training, which I don't really approve of. They only train in what they need, meaning workers cannot apply the skills to other industries once they leave.
"The old adage is 'what if you train people and they leave?' Well I say, what if we don't train them, and they stay?"