LA Struggles; The Domino Effect of Congested Ports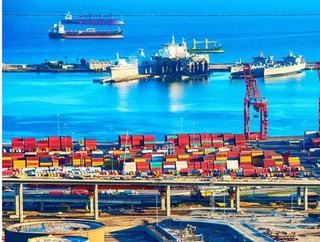 The Port of Los Angeles is becoming congested due to global supply chain issues caused by COVID-19. What's the knock-on effect...
Gene Seroka, Port of Los Angeles executive director, said cargo volume was up 50% in the second half of 2020 compared to the first half—and that it's become common for loaded ships to have to wait, anchored at sea until a dock opens up for unloading.
"The port is strained," he said. "We're shipping back two times the amount of empty boxes then we are American exports across our docks." Seroka said the increased volume is all due to "the change in the American consumer," explaining that during the pandemic, "we're not buying services, we're buying goods."
The Domino Effect
Volume at the Port of Los Angeles in the first two weeks of 2021 — a sign that swelling imports have yet to let up. However, the increase in import volumes has not been met with increased human resources, operating capacity or assets. Labour shortages due to the pandemic, chassis shortages in Southern California caused by increased "street dwell" times, and delayed vessel arrival contribute further to the ongoing congestion. In short, increased volume without increased capacity creates a bottleneck not easily resolved.
"Terminal operators have been forced to stack containers higher and wider in the container yards, which has delayed the release of import containers from the port complex for the final delivery leg to inland destinations," says Sara Alkawari, Supply Chain Risk Intelligence Analyst at Resilience360, "As yard utilization has averaged above 80 per cent, the terminals' capacity to both store and move containers to distribution centres and rail ramps has been severely disrupted. Furthermore, reduced storage capacity at warehouses is likely to lead to further challenges and extended container and chassis dwell times."
The congestion at the ports has also disrupted trucking operations as turn times for trucks — the time to drop off and pick up a container within the terminal premises — have increased by 33 per cent from June to September. The number of trucks needing over two hours to complete the turn has also steadily increased, impacting the overall productivity at the ports.
Finally, as containers remain in the yard for longer, shippers have faced detention and demurrage surcharges by ocean carriers and marine terminals as well as higher spot rates and surcharges for intermodal shipments by rail carriers.
In a , Maersk announced the steps they are taking to address the U.S. export and logistical issues: 
Maersk is working with stakeholders to address U.S. export and congestion challenges stemming from an ongoing surge in imports at U.S. seaports.
Maersk is working with stakeholders to address U.S. export and congestion challenges stemming from an ongoing surge in imports at U.S. seaports.
Maersk has been holding meetings with the Federal Maritime Commission, the Agriculture Transportation Coalition and the Harbor Trucking Association.
Maersk has not provided specifics on exactly how it plans to improve export flow, but it did outline its goal of improving the rate of dual transactions at APM Terminals' Pier 400 in Los Angeles, noting that 65% of its transactions are already dual transactions.