JML Retail joins forces with TNT Express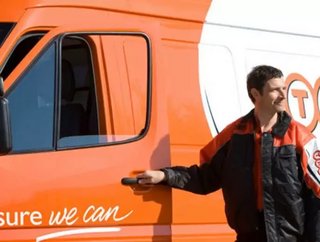 Follow @JosephWilkesWDM To read the latest edition of Supply Chain Digitalclickhere International courier delivery service TNT Express has become suppl...
To read the latest edition of Supply Chain Digital click here 
International courier delivery service TNT Express has become supply chain partners with home, health and beauty giant JML Retail.
Netherlands headquartered TNT, which has operations in 63 countries, has developed a new order tracking system that monitors the entire process from collection to delivery.
According to TNT, its new Customer Interface Technology system (CIT) integrates with a customer's unique reference number, allowing every order to be accurately tracked.
The new CIT solution is intended to make it easier for JML's customer service and accounts teams to track consignments. Incomplete deliveries being shipped out will be a thing of the past thanks to what TNT call "electronic sortation", loss or damage to orders will be reduced and the process generally sped up.
Managing Director of TNT Express in UK and Ireland, Alistair Cochrane, said: "We see working with JML Retail as a long-term partnership.
"By working closely with its team to really get to the heart of its specific requirements, we are able to develop solutions to meet their requirements more closely.
"This in turn drives improvements in the level of service JML Retail is able to provide its customer base."
A statement from TNT claims that "right from the outset, TNT Express worked closely with JML to understand its specific needs, and created a dedicated multi-discipline team to tailor a solution that crucially includes technical support from its IT section".
TNT recorded revenue of more than €7 billion in 2012 and employs 69,000 worldwide. According to the company, in coming into partnership with JML it has begun implementing thorough checks from collection to delivery point and has been providing daily and weekly reports.
A large majority of JML's stock is imported, meaning UK processes and dispatch orders occur daily and TNT claim its new partner has seen an increase of 2.5 percent in "more accurate first-time deliveries" in the first three months as well as fewer delays.
Sara Duncan, Logistics Manager at JML, said: "TNT's tailored delivery solution has enabled us to better service and meet the needs of our customers.
"TNT's dedicated team has worked closely with our retail business and our existing outsourcers to fully integrate itself into our business and improve our delivery process, in turn enhancing our business proposition."