IoT: The Driving Force For Cold Chain Vaccine Distribution
By Marcus Jeffery, Regional Manager UK & Ireland, Ivanti Wavelink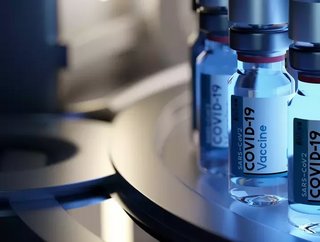 IoT technology has played a vital role in the safe and efficient COVID-19 vaccination effort, but security must be prioritised amid growing cyber threats
The logistics behind the safe distribution of temperature-sensitive COVID-19 vaccines has quickly become a top priority for healthcare institutions and government bodies alike. These vaccines must be stored at freezing temperatures to prevent degradation. If not, a spoiled batch of vaccines will halt the COVID-19 relief programme and delay highly anticipated freedom days. 
Technology – particularly emerging Internet of Things (IoT) technology – can get vaccines into the right hands in a quicker, safer and more effective way. 
Cold Chain Vaccine Distribution: An Ideal Use-case For IoT
The complexity and significance of cold chain logistics make it a strong use case for IoT platforms and devices. IoT devices connect and protect the end-to-end supply chain process. These platforms, designed to track assets, connect objects, share information, and perform actions in real-time, identify, monitor and fix potential weaknesses in the supply chain. 
For instance, mobile sensors are deployed to maintain vaccine temperature and ensure the vaccine's authenticity in route. These sensors, placed on vaccine packages, containers, and pallets, collect and determine vaccine temperature data during the distribution process, from the warehouse, into the healthcare provider's hands. The collected data is then shared with the vaccine stakeholder alongside specific location details, so they are aware at any given time where those packages are in the supply chain. IoT provides vital information in real-time on the vaccine's status and health to ensure an effective roll-out at its end destination. 
Blockchain's role in vaccine supply chain tracking
To track the state of a vaccine, businesses have developed blockchain technology solutions.  Blockchain plays an important role in the cold chain distribution of vaccines to healthcare providers, tracking all events associated with the lifecycle. From manufacturing raw materials to vaccine distribution and administration, blockchain technology ensures the end customer safely receives their high-quality vaccine. When you track a vaccine blockchain back to its origin, you can expect to tick all the boxes along the way – including quality, authenticity and security. Additionally, there are important questions to ask including: Is it safe? Did it find its way to the provider and then onto the consumer? Is it protected from cyber threats?
Securing Cold Chain IoT Devices Against Hackers
Throughout the crisis, we've seen countless attacks on global organisations with cybercriminals using vulnerabilities for financial gain through ransomware, false COVID-19 vaccines, or hijacking vaccination programmes for ransom. 
Luckily, technology solution providers are one step ahead of cyber-attackers and are taking advanced measures to ensure that all IoT devices and other components of the supply chain, as well as the cold chain, are secure. Some businesses have developed blockchain and cold chain-based management solutions that help govern all aspects of manufacturing, distribution, and administration of vaccines. These solutions identify when assets have left the initial perimeter of the cold chain and notify the relevant parties to take appropriate and immediate action. 
A Broad Framework Demands Security
IoT is composed of a broad platform. With devices connected within the framework, security must be an end-to-end consideration. It starts with hardware manufacturers and independent software vendor (ISV) partners to deliver a standard method for securing these advanced solutions for the cold chain management. 
Cold chain and supply chain management solutions and platforms consist of multiple IoT components or connected devices. Some cold chain and supply chain management solutions may be proprietary, but many are developed by a wide range of vendors and partners. Therefore, having a common platform is critical to ensure all platforms are secure. To achieve this, healthcare providers have got to do their homework – to select a product that issues unique credentials in the form of digital certificates – ensuring that data received through each IoT device is authentic and intended for them.
In cold chain and blockchain, you now have devices secured through certificates that don't allow someone to communicate or pull data from an open platform. It only allows devices in this network, or in this solution, to communicate in a trusted way with those that they are approved to engage with. 
Advancing the Supply Chain with Next-gen Technology 
IoT solutions and offerings are constantly evolving to enable organisations to orchestrate improvements and operational efficiencies of multiple workflows in the supply chain, the cold chain and blockchain to fulfil people's needs securely. 
Given the right deployment, IoT can deliver a secure and much-needed solution to a problem the world is currently facing and will continue well into the future until the pandemic is behind us. Even then, IoT solutions will continue to evolve to be applied in other areas unforeseen today to accelerate a safe, effective and efficient supply chain process for generations to come.