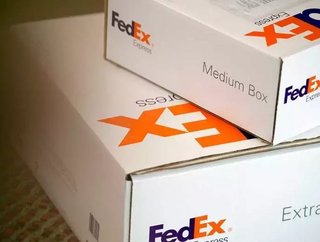 As one of the leading logistics companies worldwide, FedEx is well-regarded in the supply chain industry. FedEx operates a portfolio of solutions; FedE...
As one of the leading logistics companies worldwide, FedEx is well-regarded in the supply chain industry.
FedEx operates a portfolio of solutions; FedEx Express, FedEx Ground, FedEx Freight, FedEx Services, FedEx Logistics and FedEx Office. The company enables businesses to access over 99% of the world's GDP and operates in over 220 countries and territories globally. Supply Chain Digital zones in on its logistics division and finds out more about the supply chain services the firm offers. 
FedEx serves a global transportation network and offers solutions that streamlines businesses' supply chains and increases efficiency, accuracy and cost savings. Its services specialise in ocean cargo, air cargo and order logistics. By replacing a range of channels with one global distribution command, FedEx Trade Networks integrates international freight forwarding, customs brokerage, trade and customs advisory, as well as other added-value services to create comprehensive solutions.
Focusing on delivering flexibility, reliability and reach, its transportation systems are well-equipped to help meet its customer requirements worldwide. Its international freight forwarding solutions are:
International Ocean Freight Forwarding
FedEx provides three choices for ocean freight forwarding; International Direct Economy Ocean, International Direct Priority Ocean and International DirectDistribution Ocean Solutions. Through its programme, FedEx allows ocean cargo services to connect North America, Latin America, Asia-Pacific, Europe and the Middle East together. 
SEE ALSO:
International Air Freight Forwarding
By simplifying businesses supply chains, it allows for maximised transit flexibility and costs to be contained through end-to-end service support. FedEx provides efficient document preparation, comprehensive cargo insurance arrangements, unsurpassed online visibility and instant access to an entire suite of detailed international shipment transportation information and customs clearance.
Global Order Logistics
FedEx offers a comprehensive logistics solution to save businesses time and money by connecting purchase orders, supplier and transportation management. The Global Order Logistics solution integrates people, processes and technology of FedEx Trade Networks to allow for the vital elements of the international supply chain to be aligned. The solution aims to help businesses meet their business objectives and reduce costs through improving service levels and upscaling revenue. 
Employees: Over 450,000
Website viewers: Approx. 65mn monthly
Average shipments each business day: 15mn
Aircraft: 686
Airports served worldwide: Over 650
Motorised vehicles: 180,000
Serving: Over 220 countries and territories.
Image: FedEx Media.
For more information on all topics for Procurement, Supply Chain & Logistics - please take a look at the latest edition of Supply Chain Digital magazine.