Inflation is dampening air freight demand, says DHL report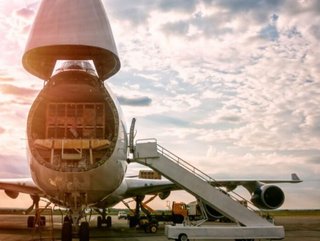 The latest monthly report from DHL Global Forwarding says shippers have to rethink their approach, as air cargo demand falls away and and ocean capacity shows signs of increase.
DHL Global Forwarding global air freight report shows inflation and inventory build-up have hit demand, and says usual Q4 freight volume surge is unlikely
DHL's latest Airfreight State of the Industry report suggests soaring inflation is likely to see reduced purchasing power and demand for air freight going into 2023.
The monthly report details the latest developments of the global air freight market and is undertaken by DHL Global Forwarding.
It shows that lower sales and high inventory are common across most sectors, with retail and manufacturing the most affected. This, it says, is encouraging shippers to use ocean options where possible to limit inventory and reduce freight costs.
DHL points out that in pre-pandemic times Q4 would typically see a "burgeoning surge of air cargo demand and rates due to the approaching holiday season". But it says that air freight volumes in October showed "almost no signs of a fourth-quarter cargo surge".
It concludes that the belief that this year would see the normalisation of trading patterns after two years of Covid-19 "premature".
Inflation dampening air freight demand, says DHL
DHL says that underpinning this dampening of demand is the current global average inflation rate of around 9%.
"Soaring inflation is forecasted to last well into 2023, and reduced purchasing power likely to create lesser demand and volumes," the report states.
DHL says that cargo traffic to and from key trading regions in North America and Europe registered the most significant decreases, and that in Asia, despite some positive signs, "export volumes are tempering optimism, while the demand outlook is deteriorating".
It cites Hong Kong International Airport as an example, saying cargo throughput in September fell 25% year-on-year. DHL blames ongoing geopolitical tension and disruptions to global supply chains
DHL adds that, even if capacity at Chinese airports does increase, there are reasons to be pessimistic about both the economic and the supply chain outlook there.
It quotes figures from Japanese financial analyst firm Nomura, which suggest GDP growth in China will to be just 2.2% this year, against 8.1% in 2021, with an export slowdown cited as a cause for the slowdown.
China Lockdown impacting supply chains
Ongoing lockdowns in China is another factor impacting supply chains in China. The latest restrictions hit key manufacturing hubs in Ningbo, Shanghai and Tianjin, with Ningbo in particularly affected during October.
A Supply Chain LinkedIn poll asked our 75,000 followers: 'What will it take for Beijing to ditch its zero tolerance approach to Covid?'
At the time of writing, more than a third (34%) believe 'Nothing will convince it', with the same number saying it would take mass reshoring on the part of manufacturers to shake China's faith in its zero tolerance approach to Covid. 'Signs of civil unrest' (14%) and 'Deep local recession' (18%) were other factors that our followers say might change Beijing's mind.
As for air freight stakeholders. DHL says Nomura figures suggest the outlook for key markets is poor, with Europe being a major concern, as surging energy prices drive the region into a recession that is unlikely to loosen its grip before the end of 2023. Normura also forecasts that a US recession will begin In Q4 2022.
On a brighter note, the DHL paper does say transatlantic air trade volume remains "comparatively strong compared to most markets", and adds this "is a positive sign from a global perspective".
Kelvin Leung, CEO, DHL Global Forwarding Asia Pacific, said: "More positively for customers there are now a lot more air freight options available in most markets. Global capacity is up 18% in October this year versus 2021.