How UPS Logistics turns the supply chain into a competitive advantage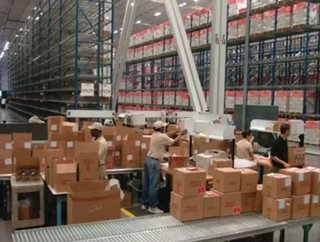 Have you ever slammed a tequila or whiskey shot without taking the time to appreciate the subtle aroma or flavors? Who are we kidding? Of course you ha...
Have you ever slammed a tequila or whiskey shot without taking the time to appreciate the subtle aroma or flavors? Who are we kidding? Of course you have. For small and transnational companies alike, this used to be what logistics was like; taking it down the chute without stopping to appreciate its subtle (and sometimes not so subtle) value. Companies used to concern themselves with logistics not because they wanted to, but rather because they had to. Today, however, logistics is no longer an annoyance. It's an area of business where a real competitive advantage can be gained. The company that utilizes logistics services to streamline the movement of goods is the same company that will see its global presence expand and increased customer satisfaction. That is to say, logistics may be the most important aspect of a growing company's operation, which is why it is no longer disregarded in the same way as one of those terrible tequila or whiskey shots.

Although, UPS is known for being the world's largest package delivery company, it also offers a full range of logistic services that can challenge many of the traditional logistics service providers out there today. UPS calls it "The New Logistics" and claims that it is the most powerful force in business today. As a global shipping company, UPS understands better than anyone how the movement of goods can put a company's growth plans on hold if it's not done properly. The global demand of a product must be met on time or a customer will ultimately cancel orders, leaving a company with heaps of excess inventory.

Because UPS views a client's success as its own success, it will ultimately try to partner with its clients. "The New Logistics" offered by UPS can meet the needs of companies that are trying to become more efficient in all areas of business. There are five arms of UPS Logistics that must be considered for companies looking to save time and money. Supply Chain Digital identified those five areas and laid them out for you below.

Your Need: International Processing
Solution: UPS Paperless
Benefits: Prevents data entry errors; Increases productivity by reducing manual processes; Limit paper use with electronic forms

Your Need: Order Entry & Fulfillment
Solution: UPS Worldship
Benefits: Automate shipping by linking order entry to fulfillment process; Eliminate re-keying of information and reduce risks of errors; Process shipments quickly; Improve customer satisfaction

Your Need: Finance & Accounting
Solution: UPS Billing Services
Benefits: Reduce manual processes by linking billing and shipping services; Expedite payment and reduce waste with electronic invoicesl Easily manage multiple accounts from a single, secure interface

Your Need: Customer Service
Solution: UPS Quantum View
Benefits: Reduce calls and improve customer service with automatic shipment alerts; Improve inventory control through shipment visibility; Reduce billing cycle; Free up staff to focus on core areas of business

Your Need: Returns Processing
Solution: UPS Returns
Benefits: Improve customer experience with easy returns; Let customers generate labels on your site; Increase customer satisfaction and loyalty; Visibility to better manage your inventory

To learn more check out UPS Supply Chain Solutions or UPS New Logistics. For proof of UPS Logistics in action, check out this cool story how UPS helped Groupo Rev increase its international presence and productivity. 

Finally, we have to ask: Could it be that one day UPS will replace the USPS, which as we saw recently isn't doing so well after losing $8.5 billion in 2010?