How to optimise order fulfilment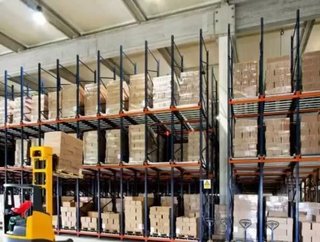 By Jose Ferreyra, Quality Assurance Manager, Westfalia Technologies, Inc. Order fulfillment is becoming a more complex process than ever before. In t...
By Jose Ferreyra, Quality Assurance Manager, Westfalia Technologies, Inc.
Order fulfillment is becoming a more complex process than ever before. In today's fast-paced business climate, customers demand and expect more from their warehouse and distribution centers, as their orders are more frequent, contain more diverse SKUs and require more custom-tailored solutions. All the while, there is simply no margin for delay, delivery of a low-quality product or order error – and that's not even considering the logistics of distribution and transportation.
To meet these demands, distributors and manufacturers are under pressure to fulfill orders within a shorter time, while maintaining the highest level of service, reaching a broader range of customers and remaining competitive. However, successful order fulfillment begins with the design of the warehouse and picking process.
Integrating an automated storage and retrieval system (AS/RS) with warehouse materials handling systems drastically simplifies the picking process to improve order fulfillment. Using robotics, an AS/RS can systematically help pick products, layers and cases from the inventory to palletize and ship to the customer. Today's most advanced AS/RS can virtually accommodate any order-picking strategy – it is possible to incorporate pick tunnels within the rack structure to operate with pick-to-light, pick-to-voice technologies, etc., as well as to configure the system to handle products of various shapes and sizes, high movers and slow movers, and even non-palletized items. With an AS/RS, organizations can establish efficient picking processes, routes and sequences to enable better overall performance of the warehouse.
One of the chief advantages of an AS/RS in the picking process is labor reduction, especially when it comes to travel time between pick locations. For example, a worker prints out an order containing a variety of SKUs, located all over the warehouse. While time is ticking to assemble the order (and meet the customer's expectations), the worker is busy journeying back and forth between racks and shelves to find the required products. And, even once the worker picks the product, it does not guarantee that it is the right one. An AS/RS brings the products close to the shelves with high velocity, while the storage and retrieval machine (S/RM) assures that the picker always has product available in the right position. There is no redundant or repetitive manual material handling, and the probability of human error is minimized. So, on top of greater productivity and faster picking, distributors experience increased order accuracy and can reduce product damage. This translates into cost savings that the company can pass on to their customers. Also, it is a common practice that companies utilize accuracy, together with on-time delivery, as customer service key performance indicators (KPIs).
Along the same lines of reducing manual labor, an AS/RS helps keep workers safe. There is no longer a need for arduous lifting, and forklifts are not driving around in the same aisles as people. For picking in cold and freezer environments, AS/RS is especially beneficial, as the human body is not designed to withstand subzero temperatures. Also, there is no need take precaution by closing an aisle or area of the warehouse just for picking an item at the top of a rack or searching for a hard-to-reach slow mover. Therefore, operations keep running smoothly, without a hitch.
Another benefit of an AS/RS is its high-density storage capacity, meaning warehouses can store more product in a smaller amount of space. When pick tunnels are integrated in the high-density warehouse, companies can reduce the travel time, achieve better product availability and maximize existing real estate. Not only is picking more efficient, but so is the overall use of warehouse space, generating savings for years. Plus, in cold storage facilities, companies can realize significant savings in energy consumption, as automation strictly controls all movements and processes.
The great thing about a high-density AS/RS is its ability to combine and simplify different processes inside of the same building footprint. Every business has its own processes and solutions, so a "one-size-fits-all" system will not always work. Combining different picking strategies, automated and manual order fulfillment technologies, and warehouse management software (like a warehouse execution system, for instance), often best sets the business up for success.
Looking forward, the methodologies behind order picking will not change, but the tools enabling it will continue to become more advanced and in tune with distributors and manufacturers' specific needs. Even then, it is important to remember that the order you pick is also the order that you pack and ship – using an AS/RS to improve the efficiency of the picking process will lead to timely, accurate order fulfillment that keeps customers happy and companies competitive.