Supply Chain Risk Management
Infor: driving operational excellence in warehousing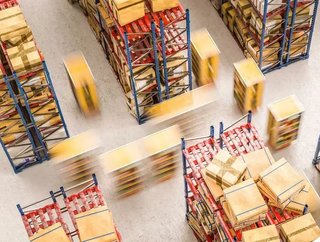 Infor examines the practices for scaling operational excellence in the warehouse and driving efficiency in operations...
Many organisations tend to view warehouse operations as cost centres due to the labor, equipment, and physical inventory. However, with business models rapidly changing through e-commerce, omni-channel, curbside pickup, 3D printing, and more, warehouse operations empower a company to gain a competitive advantage by ensuring customer loyalty and brand excellence stays intact as products enter the last mile. 
Common warehousing challenges 
Warehouse directors understand the challenges most, if not all distribution centres manage. These challenges cover a wide range of issues which include picking optimisation, inventory management, operational strategy, employee management, returns, and much, much more. 
Picking challenges 
For example, a large amount of productivity is often lost due to insufficient item master data. Without the proper item and location slotting for concepts such as seasonality, promotional activities, and sales projections, poor inventory placement across the warehouse can result in increased costs and reduced productivity. 
Furthermore, many companies lack visibility into inventory quantity and location accuracy due to a heavy reliance on spreadsheets, pick sheets, the absence of cycle counts, capacity constraints, or a lack of digital monitoring all together. No visibility into inventory quantities or throughput can result in declining fulfillment rates, stockouts & backorders, decreased service levels, and waning customer loyalty and sales opportunities. 
E-commerce continues to change the game 
While e-commerce has created numerous challenges and adjustments to warehouse operations for years, increases in e-commerce activity sparked by 2020 shutdowns and safety protocols have expedited the need for near-instant adjustments, scalability, and the introduction of new business models. 
In order to match the speed of digital business, warehousing is expanding into localized areas as space previously utilised as storefronts is emerging as smaller, localized fulfillment centres. This allows the organisation to offer curbside pick-up, same day delivery, and more. As newly adopted customer behavior becomes permanent, more and more organisations will continue to explore and implement this model. 
Persistent labor shortages 
Prior to 2020, a warehousing labor shortage has been a consistent challenge. As a result, many organisations are increasing their headcount to meet demand and ensure enough employees are available if someone requires an extended absence due to illness or injury. To adapt, organisations need to implement advanced scheduling strategies, employee health checks, and routine sanitation schedules to ensure safety measures are maintained in order to keep the warehouse running smoothly. 
Implementing a cost-to-serve model 
As more customers expect specialised or customised services, the need to segment operations and evaluate cost-to-serve models can be the difference between sustainability and profitability. With more and more organisations seeking to outsource fulfillment operations to third-party logistics service providers, determining what to charge for specific services and requirements is critically important. However, many organisations have yet to adopt a true cost-to-serve strategy and continue to render "blanket pricing," leading to higher fulfillment costs and lower revenue. 
Increased need for streamlined reverse logistics due to returns and recalls 
As online orders increase, so have returns. For example, a customer may order the same clothing item in multiple sizes with full intent on returning all but the one that best fits. The fulfillment costs, combined with the return management costs, will far outweigh the revenue associated with that order. In the case of returns, having a reverse logistics strategy to ensure items are properly marked for resell, repair, or recycle will maximise the product's lifecycle and lower total cost. 
While these challenges have been prevalent for several years, many organisations have yet to address them head on, or at all. For organisations looking to improve the warehouse operations to drive additional value, now is the time to explore the right strategies and tools to take the necessary steps. 
To learn more about how you can drive operational excellence in the warehouse, check out Infor's