Heightened environmental focus sees greater supply chain accountability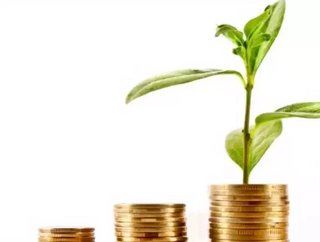 Written by Richard Tipper,CEO at Ecometrica Amid accusations of 'greenwashing, a growing number of companies are turning their focus to the suppl...
 Written by Richard Tipper, CEO at Ecometrica
Amid accusations of 'greenwashing', a growing number of companies are turning their focus to the supply chain in order to 'clean up' their operations. Recognising the potential impact of such operations, and the opportunity to engage positively with stakeholders, their objective is to collect and communicate evidence-based environmental data for further interaction and interrogation.
However, as supply chains become ever more complex, a key hurdle remains the measurement of environmental impact and how this can be managed more effectively. New technologies and best practice are now emerging, which is increasingly empowering companies to implement processes and strategies that address such concerns.
Advances in web software technologies are set to revolutionise the ways companies acquire, view and interrogate data, providing access to remotely sensed data. This information allows users to monitor and map key environmental impacts; for example, carbon emissions, deforestation, water scarcity and biodiversity. With data collection, curation, interpretation and display handled by web technologies, users can focus on interrogating and presenting the data, in a similar visual way to Google Maps.
By recognising the environmental impact of its own supply chain and operations, one company making significant progress in this area is Greenergy, a major supplier of road fuel. In a move to track its bio ethanol sources, the company's Biocarbon Tracker website now provides greater transparency and insight for a wide range of stakeholders.
Beyond carbon, remotely sensed data can open up possibilities for other layers of environmental data, including monitoring water stress, biodiversity impacts and land use change, which could provide near real time impact monitoring.
Planning, as with all supply chain operations, is key to successfully implementing an environmental impact assessment programme. While the individual elements may vary from sector to sector, best practice suggests that a four-stage process, which allows an organisation to define, monitor, act and communicate, will deliver against such objectives.
Define
Company should define the environmental impacts they are looking to monitor, as well as the geographical area of interest. More often than not, this is defined by the supply chain. This is also the appropriate time to review the depth of data required. The detail of such insight, often referred to as the spatial and temporal resolution, will be driven by the need to zoom into details and how frequently the data needs to be updated.
As a rule of thumb, as spatial and temporal resolutions increase, so does cost. Once these parameters have been defined, data layers can be obtained and uploaded to the system, ready for monitoring. For most organisations, the final step in this initial phase is to add the supply chain as a separate layer, so that each part of the supply chain can be viewed and interrogated for associated environmental impacts.
Monitor
Once live, impact monitoring comes into its own. Such information can be used to review historical environmental performance of the supply chain, in addition to monitoring performance and developments as they happen. As supply chain strategies change or new suppliers come onboard, it may be possible to assess such organisations for their historical environmental performance, as part of the due diligence process, saving time and money.
Act
A deeper understanding of the supply chain means companies can take action to improve their environmental performance, for example, by finding better performing suppliers or working with existing suppliers on new schemes. Such data should also be shared directly with supply chain partners, so that they can review their own performance and how they are being judged by their customer.
Communicate
With detailed environmental data layers assembled and a wider engagement and understanding of the supply chain, a growing number of organisations are moving towards making such information available to customers and the stakeholdercommunity, thereby allowing them to 'see the sustainability'. From embedding environmental data in a website, to placing QR codes on products that take customers directly to supply chain environmental maps or even have 'likes' on Facebook, they recognise the importance of reaching a wide range of customers, while aiming for a potential 'viral effect' to communicating sustainable messages.
The supply chain has a key role to play in building sustainable businesses and significant progress has already been made by many organisations. However with a global marketplace and the spotlight on procurement comes a greater need for insight. Supply chain professionals will increasingly be expected to make better-informed procurement decisions and transform such insight into a valuable communication tool that builds trust with customers. Active monitoring and dissemination of such impacts will play a key role in building successful, sustainable businesses.
Richard Tipper is chief executive of Ecometrica, a global provider of web-based environmental and greenhouse gas accounting software.