Green Light for the Automotive Supply Chain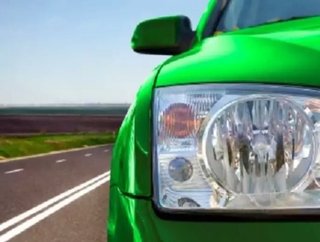 Click here to read this article in the magazine edition! Guest contributor: Stuart Jones Over the past decade, automotive manufacturers have invested h...
Click here to read this article in the magazine edition!
Guest contributor: Stuart Jones
Over the past decade, automotive manufacturers have invested heavily in boosting their green credentials, from environmental research and development that has radically increased the fuel efficiency of vehicles to transforming in-bound supply chain efficiency and manufacturing.
However, the globally tough economic climate has limited the automotive industry's ability to apply the same efficiency to the movement of goods from manufacturing site to retail dealerships. With early signs among the business community that executives are thinking about recovery, there is an emerging opportunity for the industry to invest in technologies that will provide greater optimisation and visualisation across the finished vehicle supply chain. 
Now is the time for the automotive industry to leverage better information and technologies to create a far more effective and environmentally sound finished vehicle supply chain that also delivers long term payback.
Sound Principles
With an increasingly eco-aware customer base – and one also keen to maximise fuel consumption wherever possible – carbon footprint and fuel economy are now just as important as safety features and performance for the automotive industry.  Car manufacturers have also led the way in developing incredibly efficient and environmentally aware manufacturing processes, with highly integrated in-bound supply chains and co-ordinated plants that can now build a car in just four days.
Inventory costs are huge and part of this current overspend reflects the inability, in the face of a harsh global economy, by manufacturers to invest in technology that could revolutionise their finished vehicle supply chain and so bring substantial and sustainable cost savings.
Endemic Inefficiency
With each logistics supplier working in isolation the process is essentially inefficient. Vehicles will be unloaded from a ship and placed in a huge storage compound. Once in place, a proportion of these cars will then be immediately removed – by a different logistics supplier – and sent to another location.  Dealers will receive a transporter with two cars one day; only to be followed by another three – from the same location – the next. 
There is massive duplication of effort; too many journeys are undertaken by each vehicle; and too many miles travelled. With a highly fragmented supply chain there is no optimisation or strategic understanding of transport usage that could and should influence carbon reduction policies.  And this is all due to a lack of information outside of what is being moved at that moment.
Compare this approach with that employed across the retail sector for over a decade. Despite the fact that the value of each individual unit being moved across the retail supply chain is almost negligible when compared to a new car, retailers know exactly where goods are at any one time. They know how to control and optimise the flow of goods and are constantly exploiting real time visibility of the entire supply chain to tweak supply in order to meet demand, drive down costs or reduce the environmental impact.
Compare also the parcel logistics companies who offer customers the option to track goods every step of the way. A customer waiting for a new vehicle is not offered a "where's my car" equivalent from the point of initialisation through to dealer arrival along with an updated delivery time.  Surely in this era of apps and iPads this is not an unreasonable expectation?
Greener Model
The main problem today is the complete lack of supply chain visibility. Without an end to end view of the supply chain and real time insight into the location of goods, it is impossible to optimise processes. Yet the simple adoption of proven technology can deliver real time information to both the manufacturers and logistics providers.
Placing tags on each vehicle as it is manufactured, combined with a centralised system, can transform the supply chain by ensuring every organisation – including the dealership - has complete visibility of a car's position at any time.  With this level of insight, manufacturers and logistics suppliers can begin to apply standard supply chain optimisation technologies and e-tendering to transform the transport process, driving down costs and energy consumption. 
Conclusion
The automotive industry has spent the last decade making significant improvements in a greener manufacturing process and meeting environmental pledges. As the green shoots of economic recovery start to emerge, there is now a great opportunity to invest in technology to revolutionise what is currently a poor, inefficient finished vehicle supply chain.
With the right approach, a highly integrated and efficient supply chain will drive down costs, improve customer service and create a greener business model. Critically, an effective finished vehicle supply chain would enable the automotive industry to maximise its end to end environmental credentials and create a sustainable business model that will deliver long term payback.