Global logistics news round-up: rail, road and sea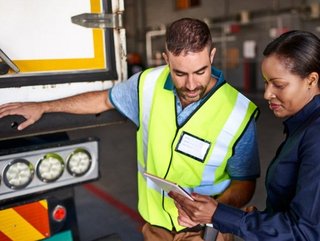 Shipping firms vulnerable to cyberattacks, says Cyberowl; US calls for inland ports; PIL opens new India route; Canada rail strike hitting supply chains
Shipowners 'pay average of $3.1mn in cyberattacks'
A report from maritime cybersecurity company CyberOwl claims shipowners pay around $3.1 million on average per ransom attack.
Despite this, it says most shipowners still significantly under-invest in cybersecurity management, with around half spending less than $100,000 per year.
Other key findings include:
Two-thirds of industry professionals don't know whether their insurance covers cyberattacks
More than 25% of seafarers don't know what actions would be required of them during a cyber incident
Within organisations, the more senior someone's role, the less likely they are to be aware of a cyberattack
The report was produced in cooperation with law firm HFW and the research was carried out by maritime innovation agency Thetius.
"The findings help shipping leaders benchmark their own organisations," said Daniel Ng, CEO of CyberOwl. "This goes beyond anecdotes and hearsay to statistics, backed by data-driven evidence from the fleets that CyberOwl monitors."
Thetius MD Nick Chubb added: "Our industry has made great progress in recent years but we have found that significant disconnects still exist between the industry's expectations of cyber security and the realities on the ground."
US logisticians call for inland ports to ease congestion
Port authorities, terminal operators, railroads and shippers need to collaborate on developing inland ports, US logisticians say.
Pandemic-fuelled congestion has hit not only West Coast ports such as LA, Long Beach and Oakland but also inland hubs, such as Chicago.
Consumer behaviour is also impacting logistics, with the e-commerce boom seeing a shift away from in-store purchasing and towards omnichannel.
Now, US logistics leaders are calling for more, and better, inland ports. Also known as dry ports, such sites provide inland shippers with rail access to coastal ports, Cargo is hauled to the inland ports, which may be hundreds of miles from congested coastal ports, for unloading and further distribution.
"Inland ports could help create capacity at coastal ports by offering more slack to the overall system, Steve Wen, CEO of Dray Alliance told logistics news service Freightwaves. Dray Alliance is a software company that connects shippers with networks of drayage carriers.
Mark Yeager, CEO for 3PL Redwood Logistics, told Freightwaves: "E-commerce means trying to get inventory closer to the customer, and that means we need to be using multiple midmarket cities as points of distribution, as opposed to Chicago or Atlanta."
PIL opens new China-Vietnam-India container service
Pacific International Lines (PIL) is expanding its presence in South Asia with its new China-Vietnam-India Service (CVI).
The new weekly route will connect key ports in China, Vietnam, Singapore, and on India's East Coast. The service will commence on 22 April from Ningbo, in China.
CVI will be served by a consortium of vessels with an average capacity of 2,200 TEU, which stands for twenty-foot equivalent unit - a measurement of cargo capacity used for container ships and ports.
"This new service to India's East Coast reflects our confidence in the growth potential of India, and our commitment to continue to seek new opportunities to expand our network into India," said Tonnie Lim, Chief Trade Officer for PIL.
Canadian Pacific strike hits Vancouver Port rail volumes
Supply chains in Canada have been badly affected by a strike involving the nation's second largest rail operator, Canadian Pacific (CP).
CP operations were halted On 19 March in a companywide 'lockout', as it engaged in negotiations over wages, benefits, and pensions.
The Canadian supply chain is already feeling the adverse affects of the lockout. Canada is the world's second largest country by area and depends heavily on rail to move commodities and goods to port. CP's network runs across a considerable amount of southern Canada.
Since the start of the dispute, the Port of Vancouver has seen a dip in import rail volumes in some of its container facilities.