The future of supply chain management and its use of technology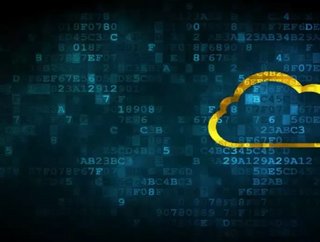 Follow @ supplychaind by Anthony Tarantino, PhD Many of todays leading supply chain organisations rely on large enterprise resource planning (ERP) sys...
by Anthony Tarantino, PhD
Many of today's leading supply chain organisations rely on large enterprise resource planning (ERP) systems and a variety of point solutions for planning and execution.
Even in the largest organisations, Excel is often the tool of choice for analysis. If modelling is used, it is typically limited to Excel-based spreadsheets.  
Advanced analytical and modelling tools, widely used in financial organisations, are not typically deployed to support manufacturing supply chains.
This is ironic because the problems commonly faced by global supply chains are more complex than those faced by financial institutions: ever-shrinking product life cycles, labour arbitrage out-sourcing and off-shoring, product and sustainability regulation complexity, growing IP litigation, short-lived brand loyalty, etc.  
Today's supply chain leaders use a variety of best practices, but they are rarely integrated as part of an overall solution. The analytical tools used to support these best practices rarely rise to the levels of sophistication commonly used in finance. As a result the effectiveness and utility of these disparate and ad hoc best practices are limited.  
The leading supply chain operations of today typically employ some of the following best practices that rely heavily on technology tools and applications:
   Centers of Excellence (CoE)
   Cost to Serve (CtoS)
   Supply Chain Network Design
   Segmentation
   Demand Driven Supply Chain
The leaders of the future will continue to use these best practices but will come to realise the need to be fully integrated and utilise the types of advanced analytics and modelling used by today's financial institutions.
The benefits will increase in proportion to the levels of integration and analytical sophistication.  The good news is that these analytical and modelling tools exist today, mandated for large financial institutions by Basel II, Basel III, Solvency II, and Dodd-Frank regulatory requirements.
Many supply chain organisations have attempted to use modelling with mixed results. Here are three scenarios leading to skepticism for the use of supply chain models:
1.    In some cases the model never produces results. This can occur due to a lack of expertise by the modellers, or an overly ambitious and complex project charter (models work best with limited variables.)
2.    In other cases models are created that do not indicate the need to change from the current state, so the users of the model deem it a failure. Actually the model was a success because it validated the utility of current practices.
3.    Finally there are cases where the model results are wrong.  Major contributors:
       •      The modelling team lacks the needed qualitative and quantitative expertise. All quantitative modelling starts with qualitative assumptions. This requires a team with cross-functional expertise: experienced supply chain professionals to provide the qualitative assumptions for the models, and expert quantitative modellers to create and run the models.
The battles between 'quants' and 'quals' date back many years. Both approaches have value, but quants have dominated arguing they can model any scenario.  History teaches us otherwise.
       •      The modelling team is biased. Failure may result from a bias on the part of the modelling team. This was a major problem in the global financial crisis in which PhD-level 'quants' created models at the behest of their bosses that justified high risk investments. These models failed simple common sense tests.
Here is a vision of what the future can bring by integrating today's best practices and utilising advanced modelling techniques that are widely used in finance today:
Center of Excellence
The leaders will create a Center of Excellence (CoE) for strategic change management that champions best practices, standardisation, and continuing education.
It will be a standing group of cross-functionally trained subject matter experts with strong expertise in quantitative and qualitative analytics, program management, and change management. Like the financial institutions of today, CoEs of the future will require staff "quants", experts in quantitative modelling.
The banking industry has trained a large population of experts who can be adapted to support supply chain management.   
Cost-to-serve
The CoE will conduct periodic and ad hoc Cost-to-Serve analyses as a foundation for Supply Chain Networking and Segmentation exercises; cost-to-serve analysis that will be more holistic than today's by including social responsibility and sustainably.
Cost-to-serve analysis was offered up as a low cost alternative to earlier activity-based cost accounting (ABC). To be successful, cost-to-serve analysis requires robust modelling techniques, otherwise it will struggle to capture true end-to-end cost. 
Supply chain network design
The CoE will work with its modelling quants and quals to conduct a Supply Chain Network Design.  The CoE will continue to update the network design with needed changes in customer preferences, systems, automation, products, competitors, regulations, supplier capabilities, politics, and labour. It will also conduct 'What if?' scenarios.
Segmentation 
Revisions to Cost to Serve and Supply Chain Network Design and will trigger updates to and 'what if?' scenarios in the current state segmentation. Segmentation may be needed due to product complexity, demand volatility, margin pressure, supply chain risk and resiliency, lead time variations, and supply chain risk. Here are the changes we can expect in next generation segmentation:
Unlike current ad hoc programs, segmentation analytics will become an ongoing effort as market and supply chain conditions can change with little warning.
Segmentation efforts will move qualitative based data analysis to a true data-driven quantitative analytics. Advanced modelling techniques will be deployed that look at millions of data points and consider such attributes as product reliability, complexity, life cycles, margin pressure, lead time, lead time volatility, and competition entry barriers.
Dengrograms, (a tree diagram to illustrate hierarchical clustering), will be used to suggest the optimal clustering of segments. Selecting and updating product line segments is critical as it balances the costs and benefits of product offerings – greater numbers of segments may offer the highest customer satisfaction levels, but the cost may be prohibitive.  Too few segments may offer the lowest costs but open the door to more responsive competitors.
Cloud-based and demand-driven supply chain
The results of the supply chain network design, cost-to-serve, and segmentation will create a cloud-based and demand-driven supply chain with multi-tier supplier visibility and collaboration in near real time.
A heterogeneous blend of best-of-breed solutions will come into play. Multi-tier visibility means that the end customer can look and collaborate beyond their contract manufacturing assembly houses down to critical component and assembly suppliers to identify and resolve potential problems.
The future is bright for supply chain management. Its influence has grown significantly from the old days when it reported to manufacturing. The talent pool has also grown to the point that supply chain is viewed as a lucrative career and attracted highly skilled and motivated individuals. 
The best practices and technology needed to support the next generation supply chain exist today.  The key will be integrating these best practices and applying more advanced technology and analytics in use in other industries.
Anthony Tarantino, PhD
March 2014
562-818-3275
Anthony Tarantino, PhD, has over 25 years of supply chain management leadership experience in both industry and Big Four consulting. For the last four years he has supported Cisco's Supply Chain Operations. He also has eight years of consulting and teaching experience in finance, supporting IBM's global banking practice, leading BearingPoint'sHigh Tech SOX practice, and teaching at Santa Clara University.
Acknowledgements
Koti Ancha: Koti Ancha for providing overall guidance as to the leading best practices in use today. Koti has many years of Silicon Valley leadership experience in both industry and consulting helping to solve some of the most difficult global supply chain issues.
Prashant Gupta: Prashant Gupta for providing though leadership in advanced modelling techniques. Prashant has developed cutting edge modelling tools used by some the leading Silicon Valley organisations to transform their supply chains.