Freight carbon emissions down year on year, says report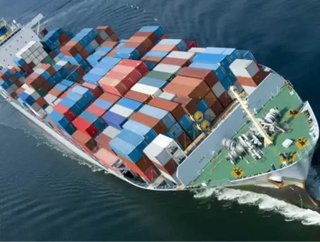 Carbon-dioxide emissions for global ocean container freight ships has declined year on year and by more than seven percent between 2011 and 2012, accor...
Carbon-dioxide emissions for global ocean container freight ships has declined year on year and by more than seven percent between 2011 and 2012, according to a report published recently.  
BSR's Clean Cargo Working Group's 2013 Collaborative Progress report—which provides data from more than 2,300 ships, representing more than 60 percent of global ocean container capacity—indicates that average carbon-dioxide emissions for global ocean container transport have declined year on year, and by more than seven percent between 2011 and 2012.
While changes in carrier representation or global trade conditions may account for part of the emissions reductions described in the report, the continued performance improvement is also attributed to carrier fleet efficiency and year-on-year improvements in data quality.
The report, which includes data from 16 of the world's leading ocean container carriers, also highlights how the group has improved the measurement, evaluation, and reporting of environmental performance data for global shipping customers and ocean transport providers.
Clean Cargo, which celebrates its tenth anniversary this year, has developed industry-leading calculation and reporting methodologies for carriers to report environmental performance data to their customers in a credible, standardized format. Global brands use this data to calculate and reduce the environmental impact of transporting their goods.
Angie Farrag-Thibault, Associate Director, BSR Transport & Logistics Practice, said: "On the heels of the fifth report from the Intergovernmental Panel on Climate Change, it's more important than ever that global companies make more informed choices that cut emissions through their supply chain.
"Clean Cargo's year-on-year emissions metrics provide a reliable benchmark that customers of ocean container transport can use to improve the environmental performance of their global transport supply chain."
This progress report features the group's fourth-annual release of its carbon-dioxide global emissions factors table, providing high-quality, trade-lane-specific emissions factors that companies can use to determine the carbon footprint of moving goods.
"The 2013 progress report provides a simple snapshot of the groups' current efforts and performance, and reiterates Clean Cargo's commitment for continued collaboration to reduce the environmental impact of global goods movements," added Farrag-Thibault.
"Membership in Clean Cargo brings us great business value, and it's clear from the results that the group continues to drive improvement," said Barry Wallace, Marks and Spencer's Logistics Manager, International Freight. "Calculating the ocean-related emissions of our products is a complex exercise, and being part of Clean Cargo simplifies the process by giving us reliable data and one-stop access to our major ocean carriers."
Clean Cargo's 2013 Progress Report is available online at http://www.bsr.org/en/our-insights/report-view/collaborative-progress-clean-cargo-working-group-progress-report-2013.  
About Clean Cargo Working Group
Clean Cargo Working Group is a global carrier-shipper initiative dedicated to improving the environmental performance of marine container transport. The group comprises approximately 35 member companies with an equal spread of carriers and shippers, including 18 world-liner fleet operators and 18 global shippers and freight forwarders. A full list of members is available at www.bsr.org/cleancargo.
About BSR
BSR works with its global network of more than 250 member companies to build a just and sustainable world. From its offices in Asia, Europe, and North and South America, BSR develops sustainable business strategies and solutions through consulting, research, and cross-sector collaboration.