United Nations guide targets traceability to advance sustainability in global supply chains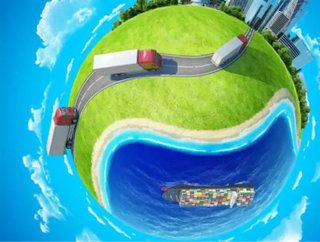 Follow @SamJermy Follow @SupplyChainD A Guide to Traceability: A Practical Approach to Advance Sustainability in Global Supply Chainsprovides an overv...
A Guide to Traceability: A Practical Approach to Advance Sustainability in Global Supply Chains provides an overview of the importance of traceability for corporate sustainability objectives, outlines the global opportunities, the challenges it represents and summarizes practical steps for implementing traceability programmes within companies.
Ursula Wynhoven, who is the UN Global Compact's General Counsel and Chief of Governance on Social Sustainability, has outlined what companies need to bear in mind for the future.
She said: "With corporate supply chains growing in scale and complexity globally in recent decades, it is critical for companies to think beyond short-term financial considerations and build capacities to deliver long-term value along the entire supply chain,
"Traceability systems offer an unprecedented opportunity for companies to improve transparency throughout the supply chain and fulfil their wider sustainability promises."
Supply chain traceability is the process of identifying and tracking a product or material's path from raw material to finished good. It has become a key topic for companies around the globe in response to increasing regulatory pressure and consumer demand for responsibly-sourced and produced goods and services.
Food safety related issues, conflict minerals and deforestation have highlighted the need for traceability and increased demand for organic, fair trade and environmentally and socially-friendly products and materials.
Building on the landscape of existing traceability schemes, the Guide provides guidance about and points to areas of collaboration and alignment for 10 commodities that are widely associated with traceability for sustainability purposes – beef, biofuel, cocoa, cotton, fish, leather, minerals/diamonds, palm oil, sugar and timber – while noting that many other commodities could benefit from a traceability approach.
Tara Norton, Director of Advisory Services at BSR, said: "In writing this guide, we aim to de-mystify traceability, to show companies clearly what it is all about, who the key players are, and how they can approach it"The Guide defines traceability using the widely accepted definition of the International Organization for Standardization (ISO), with the added key component of a sustainability focus:
Launched in 2000, the United Nations Global Compact is both a policy platform and a practical framework for companies that are committed to sustainability and responsible business practices. For more information, visit www.unglobalcompact.org