FedEx talks supply chain logistics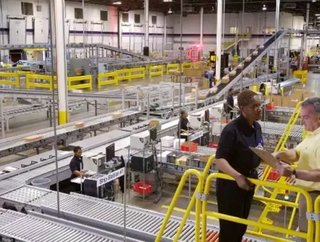 Written by the FedEx Team Imagine its the holiday season. Inside one of New Yorks busiest shopping malls, an ATM stops working. The manufacturer dispat...
Written by the FedEx Team
Imagine it's the holiday season. Inside one of New York's busiest shopping malls, an ATM stops working. The manufacturer dispatches a repair technician. She diagnoses a malfunctioning high-tech part that's too valuable to be stocked in every field tech's vehicle. Meanwhile, the manufacturer has a service agreement with the bank that its ATMs won't be out of service for more than four hours.
That's where FedEx SupplyChain comes in. Through its FedEx Critical Inventory Logistics® solution, the provider excels at offering what a growing number of today's high-tech, life-science, medical device and avionics companies say they need: supply chain solutions that not only support the timely movement of finished goods, but also allow them to manage cost, time and their customers' service expectations. Services that add value while goods are at rest, not just while in motion. Solutions that start with the sourcing of parts and extend all the way to post-sale returns and repair of finished products.
FedEx Critical Inventory Logistics matches the delivery requirement of each customer order with the optimum inventory stocking location and the appropriate FedEx transportation service. Central to the solution is the network of Global Distribution Centers that FedEx SupplyChain maintains in strategic locations around the world. The company also operates forward stocking locations – including many that are open 24 hours a day – at FedEx Office, FedEx Express, FedEx Trade Networks and other provider facilities worldwide, where customers' most critical inventory can be positioned for rapid order fulfillment and delivery. Many of these stocking facilities are near hospitals, business centers and other strategic locations – enabling customers' field representatives to pick up critical parts or devices on a moment's notice or ship them using the many FedEx and non-FedEx transportation options available. The use of regional and forward stocking locations also allows customers to keep supplies accessible to support an increasingly mobile workforce.
Just as importantly, FedEx SupplyChain provides customers with real-time global visibility from a single integrated, flexible IT framework. Customers worldwide can track the status of their orders, shipments and inventory levels by logging into a web application on fedex.com – no matter where an order was placed or where it will be delivered. For added flexibility, order placement and status messaging are also available through electronic data interchange (EDI) and delivered in a common global message format. FedEx SupplyChain also operates a common warehouse management system, enabling more consistency in capabilities and experience around the world.
In the case of the out-of-order ATM in New York, the field tech simply types a parts order into her mobile device. The order data digitally flows to the nearest FedExCritical Inventory Logistics facility with the part in stock. In as little as 30 minutes, the part is ready either for pickup by the field tech or for delivery to the shopping mall. The cash machine is back online and outstanding customer experience is delivered.
"Increasingly, customers are asking us to help them re-engineer their supply chains to drive market penetration and top-line revenue," remarked Craig Simon, president and CEO of FedEx SupplyChain. "Through FedEx Critical Inventory Logistics, we're able to deliver solutions that generate more revenue, reduce the cost of goods sold and improve asset efficiency."
Take the ATM manufacturer. When one of its units goes down, the customer risks financial penalties if it fails to repair a machine within deadlines spelled out in service-level agreements. With its old manual inventory management process, the manufacturer needed to stock higher levels of spare parts in order to avoid those penalties. Now, with FedEx Critical Inventory Logistics, the company can avoid service-failure penalties and dramatically reduce inventory-carrying costs. Plus, the company's sales force is empowered to meet or exceed the requirements of even the most demanding new customers. 
"As the global economy continues to climb steadily out of recession and into growth mode, it's no longer enough for transportation integrators to just focus on helping customers lower their shipping costs," added Simon. "It's imperative to develop more sophisticated capabilities that enable them to exact even more value from supply chains that span the globe. That continues to be our goal."