FedEx Invests $100m in Indian Logistics Startup Delhivery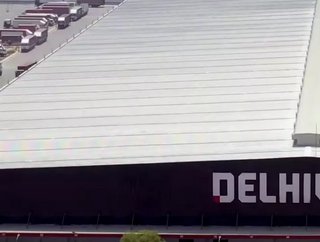 FedEx enters into commercial partnership with Indian supply chain services provider Delhivery as part of a strategic expansion in the "priority" market
One of India's fastest growing logistics startups has secured a significant investment from FedEx. 
The US delivery giant is securing a foothold for further expansion into the Indian market with a $100m equity investment in Gurgaon-based logistics and supply chain startup Delhivery. The agreement is subject to regulatory approval.
Founded in 2011, Delhivery is one of India's fastest growing logistics startups, delivering an average of 1m packages a day across 2,300 cities. It was recently valued at $3bn after closing a $277m funding round led by Fidelity. Reports suggest it is now eyeing an IPO. 

India is a strategic priority for FedEx

As part of the equity investment, FedEx Express India and Delhivery will enter a long-term commercial agreement leveraging both parties' strengths.
FedEx will offer a range of international import and export services through its global network for both international customers seeking to enter or accelerate their growth in India, and Indian businesses looking for opportunities to expand beyond their domestic market. For its part, Delhivery will sell FedEx Express international products and services in the Indian market, as well as providing pick-up and delivery services across the country. 
"India is a strategic priority for FedEx", said Raj Subramaniam, President and Chief Operating Officer of FedEx Corp., adding that the partnership will "support our long-term vision to grow our India business and serve customers seeking to expand in or enter the Indian market". The pair will also collaborate on developing new products and services, according to Subramaniam. 
Sahil Barua, Delhivery's co-founder and CEO, said: "Our aim is to bring new products and opportunities to Indian and global businesses and consumers through unique access to our networks, and our technology and engineering capabilities."
Don Colleran, President and CEO of FedEx Express, will secure a seat on the Delhivery Board of Directors to strengthen the partnership. FedEX will also transfer undisclosed assets from its Indian business to Delhivery. 

Global supply chain companies are eyeing India as the next big growth market for direct-to-consumer logistics. The nation is on track to become one of the world's biggest ecommerce powers by 2025, with forecasts suggesting the market could be worth worth $99bn with 220 million consumers shopping online.