What is Delhivery, India's next logistics titan?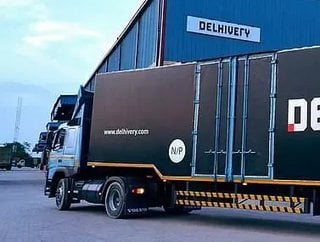 Logistics startup Delhivery marked 10 years in May 2021, and is now eyeing an IPO with a $3bn valuation as one of India's biggest supply chain challengers
Indian logistics and supply chain startup Delhivery has been valued at close to $3bn after closing its most recent funding round, led by US investment firm Fidelity. 
The $277m injection is expected to be the final capital raise before an IPO, Delhivery said in a regulatory filing, with funds to be pumped into supporting and expanding an already swift and impressive period of growth. 
The Singaporean sovereign wealth fund GIC, Chimera, and Baillie Gifford were also part of the round. The join prominent former investors including Times Internet, Tiger Global Management, Canada's pension fund and many more. The business has now raised more than $1.2bn to date. The Economic Times reports an IPO would value the business at around $4bn, with sources indicating Delhivery would look to raise between $600-800m from the public listing. 
Delhivery: startup to IPO 
Delhivery began life as a logistics startup and food delivery business, serving a core customer base in India's sprawling capital, Delhi - as its name suggests - and now boasts being the country's biggest independent e-commerce logistics startup. 
Launched in May 2011, by the end of the same year it had 150 employees, delivered around 500 shipments a day, and began serving ecommerce companies in Delhi NCR, a metropolitan region comprising Delhi and several other districts from surrounding states. 
By 2016 it celebrated a major milestone in delivering its 100-millionth shipment. The following year it expanded its team to 15,000 people and domestic reach to 1,200 cities. Today Delhivery claims to have a pan-Indian reach, serve 10,000 customers, and has delivered one billion packages. It's more than 40,000 team members and reach across more than 2,300 cities give it the ability to deliver one million packages a day, around the clock. 
Delhivery's network in numbers 
24 automated sort centres
85+ fulfilment centres
75+ hubs
3000+ direct delivery centres
7500+ partner centres
15,000+ vehicles 
Growth amid the pandemic 
The pandemic has shifted consumer and business trends in favour of Delhivery's logistics model, with ecommerce booming and local businesses in India opting to deliver direct to their customers.  Delhivery's last-mile network has also struck at opportunities to support enterprise-level businesses and bring agility to large-scale supply chains that have not been flexible enough to react to the pandemic. 
Sahil Barua, CEO and co-foudner of Delhivery, told the Economic Times last August: "The reality is that there has been an increasing shift of companies who want to work now with more organised players in logistics […] So for companies like Delhivery, we have been able to grow our businesses in this period because more demand has come."
The chief executive also shared plans to further invest in scaling up its fleet of vehicles and to "launch three of the largest trucking terminals in the country ", which will be located in Delhi, Mumbai and Bangalore, India's most populace cities. 
Should Delhivery's IPO go ahead, it could shake up India's logistics landscape. The valuation and fresh capital would allow it to compete more directly with DHL Express India Pvt., DHL's subsidiary Blue Dart, and other current market leaders. 
But there will be room for more competition: researchers forecast India's ecommerce sector will be worth $99bn before 2025, with 220 million consumers shopping online by the middle of the decade. India, which has been at the centre of a new variant of COVID-19, will also look to administer 10m vaccinations per day this summer - the success of which will be reliant upon supply chain and efficient delivery.