FedEx Express Begin Constructing New Copenhagen Airport Facility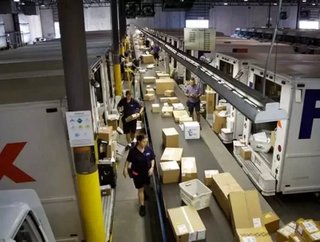 Follow @SamJermy and @SupplyChainD on Twitter.FedEx Express, part of the worlds largest express transportation company, officially 'broke ground&#39...
Follow @SamJermy and @SupplyChainD on Twitter.
FedEx Express, part of the world's largest express transportation company, officially 'broke ground' at the site of its new gateway facility at Copenhagen Airport, Denmark, signalling the official start of construction.
The building is another milestone for FedEx Express growth in the Nordics region, which has also seen the opening of eight new stations since 2011. The new facility will serve as a gateway for inbound and outbound shipments for Denmark, Finland, Norway, and Sweden.
In addition, ramp, freight and sort facilities will be combined in a single location, allowing the efficient and smooth processing of shipments, supported by a state-of-the-art automated sort system.
Helena Jansson, Vice President of Finance for Europe, Middle East, Africa and Indian Subcontinent at FedEx Express, said: "We are investing in this facility to give our customers even better connectivity from the Nordics to wider Europe and the rest of the world. Copenhagen is an ideal choice because of its strong freight transport infrastructure and the central location of its airport.
"In the last three years, we have expanded our presence across Europe opening more than 100 new stations; of which eight are in the Nordics. Our new Copenhagen gateway is a key part of our growth strategy and, like elsewhere in Europe where we've invested, customers in this region will benefit from earlier deliveries and later pick-up times."
The new facility will sort 11,500 packages per day, have a size of more than 8,000 square metres, process 18 weekly FedEx Express flights, 170 truck movements per week and a fleet of up to 36 pick-up and delivery vehicles. Approximately 120 FedEx Express team members will be based at the site.
The building will be located in the airport´s cargo area near the Øresund Strait and is scheduled for completion towards the end of 2015.       
Thomas Woldbye, Chief Executive Officer, Copenhagen Airport, said: "We are grateful towards FedEx Express for choosing Copenhagen Airport for their new Nordic gateway and today marks a new positive chapter in our cooperation with FedEx Express.
"It also reinforces our position as a vital Northern European centre for air cargo reflected in the growth our cargo activities which have increased by about 16% over the past three years, even in a highly competitive market, where some airports have seen negative growth.
The Nordics region of Denmark, Finland, Norway and Sweden has experienced steady economic growth in recent times, leading to an average forecasted GDP growth of 2% in 2015. This upward trend is also reflected in FedEx Express shipping data.
For example, shipments between July 2013 and June 2014 from these markets to the rest of Europe increased by more than 17% compared to the previous 12 months.
Copenhagen Airport (CPH) is the largest airport in the Nordic countries and is one of the most important hubs in northern Europe. The airport served 24.1 million passengers in 2013, and more than 23.000 employees in over 700 businesses work at the airport.
Copenhagen Airport is also the largest cargo hub in the Nordics with more than 370.000 tonnes of cargo passing through the airport every year. For more information: http://www.cph.dk/en/about-cph/profile/Facts-about-CPH/ and http://www.cph.dk/en/about-cph/profile/Strategy/