Elon Musk's Boring Co. planning wider tunnels for freight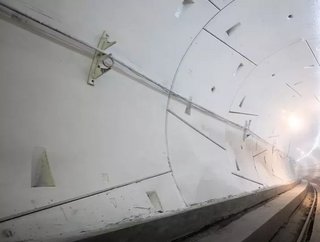 Elon Musk's tunnelling firm plans underground freight tunnels with shipping containers moved on "battery-powered freight carriers", according to reports
Elon Musk's drilling outfit The Boring Company could be shifting its focus towards subterranean freight and logistics solutions, according to reports. 
A Boring Co. pitch deck seen and shared by Bloomberg depicts plans to construct wider tunnels designed to accommodate shipping containers. 
Founded by Tesla CEO Musk in 2016, the company initially stated its mission was to offer safer, faster point-to-point transport for people, particularly in cities plagued by traffic congestion. It also planned longer tunnels to ferry passengers between popular destinations across the US. 
The Boring Co. completed its first commercial project earlier this year in April. The 1.7m tunnel system is designed to move professionals between convention centres in Las Vegas using Tesla EVs. It says the Las Vegas Convention Centre Loop can cut travel time between venues from 45 minutes to just two. 
Boring Co.'s new freight tunnels
The Boring Co.'s new tunnel designs would allow freight to be transported on purpose built platforms, labelled as "battery-powered freight carriers". The document shows that, though the containers could technically fit within its current 12-foot tunnels, wider tunnels would be more efficient. Designs for a new tunnel, 21 feet in diameter, show that they can comfortably accommodate two containers side-by-side, with a one-foot gap between them.
The Boring Co.'s new drilling machine, dubbed Prufrock, can tunnel at a rate of one mile per week, which is six times faster than its previous machine, and is designed to 'porpoise' - mimicking the marine animal by 'diving' below ground and reemerging once the tunnel is complete. 
Tesla's supply chain woes 
Tesla is facing its own supply chain and logistic issues. The EV manufacturer has raised the price of its vehicles, with CEO Musk confirming the incremental hike was a result of "major supply chain pressure". Musk replied to a disgruntled Twitter user, confused as to why prices were rising while features were being removed from the cars, saying the "raw materials especially" were a big issue.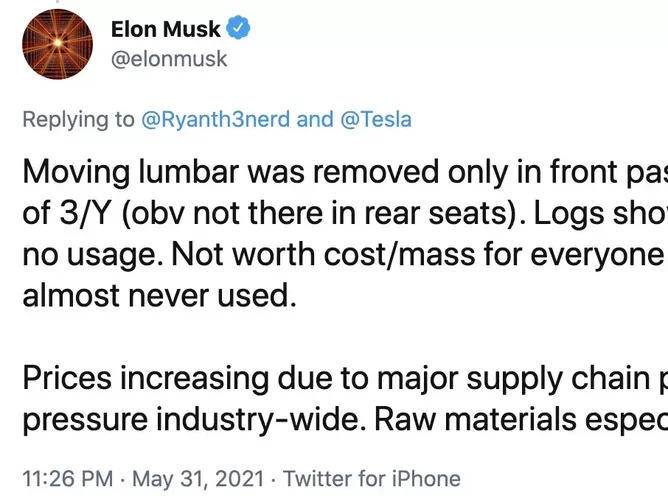 Car manufacturing continues to be one of the industries hit hardest by a global shortage in semiconductor chips. While China's chip manufacturing levels hit an all-time high in May, and the US is proposing a 25% tax credit for chip manufacturers, demand still outstrips supply. Automakers including Volkswagen and Audi have again said they expect reduced vehicle output in the next quarter due to a lack of semiconductors, with more factory downtime likely. 
 
Top Image credit: The Boring Company / @boringcompany