e-Commerce boom predicted to generate $5bn in warehouse management system revenue by 2025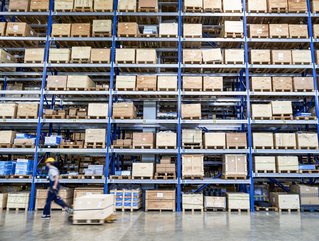 Last year, Amazon's Prime Day saw the company sell $4.2bn worth of goods online in a single 36-hour period. Several mont...
Last year, Amazon's Prime Day saw the company sell $4.2bn worth of goods online in a single 36-hour period. Several months later, Cyber Monday saw global revenues of $7.9bn in a mere 24 hours. With Prime Day exceeding 2017's sales by 33%, and expected to demonstrate similar growth in 2019, the trend is clear: e-commerce is on the rise in a mind-boggling way.
Not only are the methods of shopping changing, with almost a quarter of the world's cyber monday shoppers in 2018 making purchases through smartphones (TechCrunch reported), but the growth of next-day delivery services is becoming increasingly prevalent. Last year, CIRP found that more than 60% of Amazon customers had the company's premium Prime subscription.
The ever-increasing pressure being placed upon warehouse operators and logistics firms is undeniable. However, the benefits for logistics and supply chain companies are expected to be significant.
This week, UK analytics and research firm ABI released new findings into the predicted future of the warehousing management software industry. Should current trends in the growth of e-commerce continues, the global warehouse management system market will be worth $5bn, growing at a CAGR of 13.9%. Growth in the area is also expected to be cyclically driven by the expansion of the number of warehouses; by 2025, 57,000 more warehouses will be in operation than in 2018, the report indicates.
"The warehouse is becoming the engine room of the supply chain and is, therefore, a focal point for investment from retailers, manufacturers, and logistics service providers," says Nick Finill, Principal Analyst at ABI Research. "As the warehouse technology ecosystem becomes increasingly complex, supply chain operators require more sophisticated management systems that can orchestrate the high volume and variety of intelligent, connected devices and systems within their facilities, as well as the flow of inventory."
SEE ALSO: 
As the e-commerce boom grows in and extends beyond the established economies of China, Japan, and Korea, the Asia-Pacific will experience the highest growth of warehouse facilities and warehouse management software revenue, becoming the largest market for the software by 2023.
The rapid adoption of warehouse management software is also expected in the emerging economies of the Middle East, Africa, and Latin America. Europe and North America will experience strong growth as supply chain operators increase spending on upgraded software systems.
Warehouse management software spending will also vary according to industry verticals. The retail, food and beverage, and manufacturing sectors will be responsible for the highest growth rate as they catch up with more mature verticals, such as logistics service providers.
"The increasing velocity of goods through the supply chain is driving demand for real-time decision making and optimization," says Finill. "As the margin for error in the warehouse decreases, AI and ML-enabled WMS solutions are becoming imperative for warehouses that rely on speed, efficiency, and intelligence to remain competitive."